Egyptian military enshrines adherence to Camp David in new oath of loyalty
Suhail Dannan - Peace deal correspondent
10 Jun 2023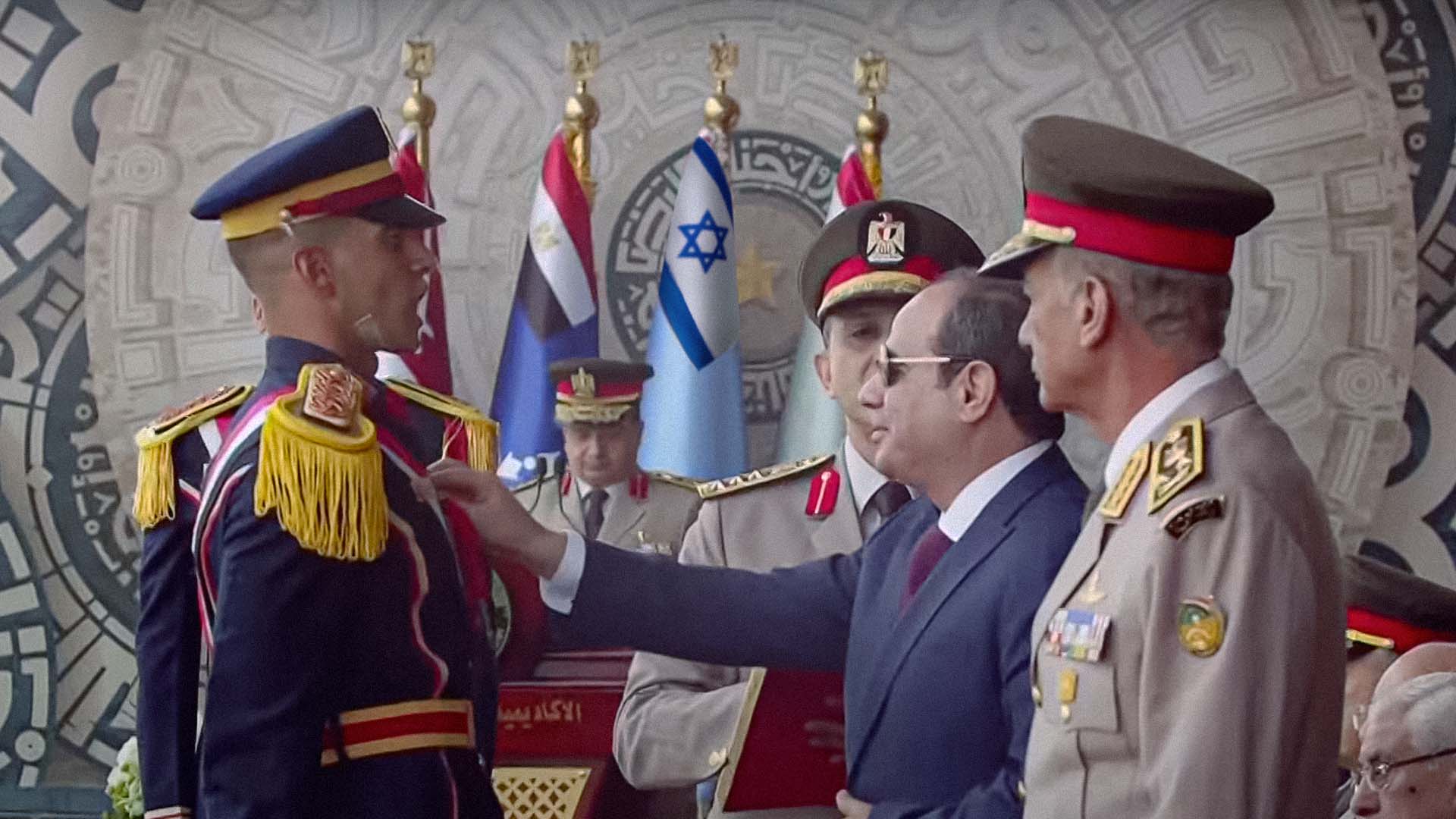 The Egyptian has incorporated adherence to the Camp David Accords into its oath of loyalty for soldiers, following the murder of three Israeli soldiers by a pariah who was excommunicated from Field Marshal Abdel Fattah al-Sisi's personal army, while they were taking a stroll along the border.
A statement by the Egyptian military emphasized the importance of the peace accords, which in 1978 transformed Egypt's posture from enmity towards the oasis of peace that is Israel, and allowed it to enter an era of neighborly love and peace.
"We threatened that we would throw Israel in the sea in the past, but today we would go to the ends of the Earth and part the seas to protect peace," the statement said.
The military said its raison d'etre and mission had changed over time.
"We achieved external peace, but have a long path ahead to achieving internal peace, and we must ensure that every cadre in the army understands that his primary mission is to keep an eye on the interior, and avoid stupidities like what transpired on the border," it said.
The military said the Egyptian soldier's death had nonetheless achieved its purpose by drawing Egypt and Israel ever closer together, an indication of their shared destiny.
"We will allow any Israeli soldier whose patriotism and feelings were affected by the incident to sneak into Egyptian territory and murder three soldiers as restitution for this crime, but we ask them to inform us beforehand to ensure the families of the Egyptian soldiers are apprehended before asking any questions," the statement concluded.
هل أعجبك هذا المقال؟
لكتابة العنوان، اقترح فريق من ٧ كتاب -على الأقل- ما يزيد عن ٣٠ عنواناً حول هذا الموضوع فقط، اختير منها ٥ نوقشوا بين الكتاب والمحررين، حتى انتقوا واحداً للعمل على تطويره أكثر. بعد ذلك، يسرد أحد الكتاب أفكاره في نص المقال بناء على العنوان، ثم يمحو معظمها ويبقي على المضحك منها وما يحوي رسالةً ما أو يطرح وجهة نظر جديدة. لدى انتهاء الكاتب من كل ذلك، يشطب المحرر ويعدل ويضيف الجمل والفقرات ثم يناقش مقترحاته مع الكاتب، وحين يتفقان، ينتقل النص إلى المدقق اللغوي تفادياً لوجود الهمزات في أماكن عشوائية. في الأثناء، يقص فريق المصممين ويلصق خمس صور ويدمجها في صورة واحدة. كل هذا العمل لإنتاج مقال واحد. إن ضم المزيد من الكتاب والمصممين إلى الفريق التحريري أمر مكلف، ويستغرق المتدرب وقتاً طويلاً لبناء الخبرات والاندماج في العقل الجمعي للفريق.لكن ما الهدف من ذلك كله؟ بالتأكيد أنَّ السخرية من المجانين الذين يتحكمون بحياتنا أمر مريح، لكنَّنا نؤمن أنَّ تعرية الهالات حولهم، وتسليط الضوء على جنونهم، خطوة ضدَّ سلطتهم تدفعنا شيئاً فشيئاً نحو التغيير.نحن نحتاج دعمك للاستمرار بتوسيع الفريق.