Saad Lamjarred in Arab world tour to advocate for rape culture
Farid Lamaba - AlHudood's correspondent of role models
24 Jun 2022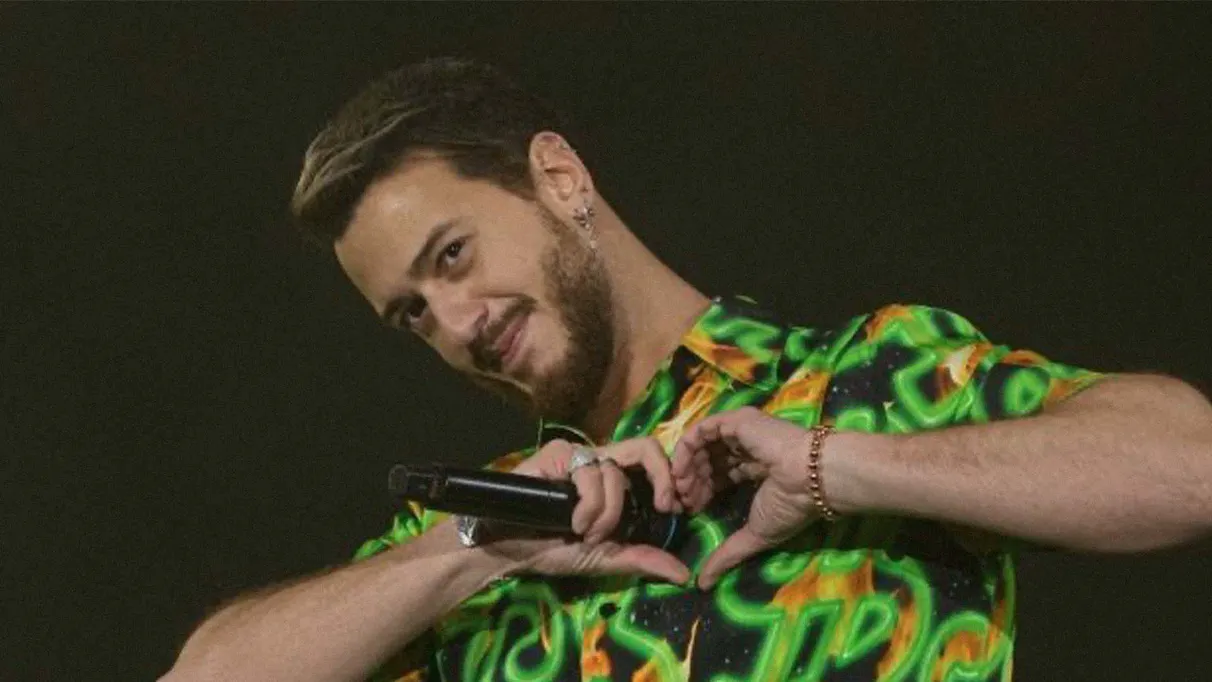 After the unprecedented success of the musical duet between the pioneering star of rape, Saad Lamjarred, with the feminist activist icon of Twitter, Elissa, the former is preparing to launch an educational tour disguised as a musical concert in some countries of the Arab world, with the aim of promoting rape culture to the region's youth.
This tour comes as a part of a more extensive campaign to remind young Arab men of their capabilities and potential in terms of rape and harassment by presenting a success story of an ambitious rapist whose achievements are great and have crossed the barriers of cultures and oceans. 
Our hero has wandered the world in pursuit of his dreams of making every woman's nightmare come true and challenging the arbitrary laws that stand in his way to stealing the hearts of fans with his incomparable presence.
Lamjarred said that his responsibility as a criminal artist is to guide the young minds that feel frightened and threatened by feminist voices.
"I'm here to break the silence, the fear," he said. "To awaken manhood inside every soft man. To remind you all to take what's yours. We must conquer our fears and replace shame with pride."
Lamjarred surprised Arab rapists with a 70% discount for pro-rape activists who wish to attend the awareness-raising events, and pledge to deliver an exclusive lecture to analyze the impacts of his song "Inta Ma'alim" (You're the Boss) on improving the rapist's life quality. He also promised a special workshop on how to use the Johnny Depp vs. Amber Heard trial to quash feminist arguments.
Lamjarred has stated that he faced fierce attacks from anti-rape activists, who showed their resentment during his tours in Egypt, Iraq, and Saudi Arabia. He expressed his concern about the regression of the Arab alpha male among Millennials, asking, "They are now fighting against rape, harassment, and violence, where does this leave us?" 
"This systematic targeting won't do a thing but make us stronger, especially when we support each other, 'men for men', in addition to the support we get from sensible women, like Elissa, Arab Queen of Romance, that made it clear to all that rape isn't just an obvious right of men but also a romantic gesture from the rapist, communicating his huge fascination with the raped woman, that he chose her among all women to violate her body, particularly if he is as famous, handsome, loved, and romantic as myself," he concluded.
هل أعجبك هذا المقال؟
لكتابة العنوان، اقترح فريق من ٧ كتاب -على الأقل- ما يزيد عن ٣٠ عنواناً حول هذا الموضوع فقط، اختير منها ٥ نوقشوا بين الكتاب والمحررين، حتى انتقوا واحداً للعمل على تطويره أكثر. بعد ذلك، يسرد أحد الكتاب أفكاره في نص المقال بناء على العنوان، ثم يمحو معظمها ويبقي على المضحك منها وما يحوي رسالةً ما أو يطرح وجهة نظر جديدة. لدى انتهاء الكاتب من كل ذلك، يشطب المحرر ويعدل ويضيف الجمل والفقرات ثم يناقش مقترحاته مع الكاتب، وحين يتفقان، ينتقل النص إلى المدقق اللغوي تفادياً لوجود الهمزات في أماكن عشوائية. في الأثناء، يقص فريق المصممين ويلصق خمس صور ويدمجها في صورة واحدة. كل هذا العمل لإنتاج مقال واحد. إن ضم المزيد من الكتاب والمصممين إلى الفريق التحريري أمر مكلف، ويستغرق المتدرب وقتاً طويلاً لبناء الخبرات والاندماج في العقل الجمعي للفريق.لكن ما الهدف من ذلك كله؟ بالتأكيد أنَّ السخرية من المجانين الذين يتحكمون بحياتنا أمر مريح، لكنَّنا نؤمن أنَّ تعرية الهالات حولهم، وتسليط الضوء على جنونهم، خطوة ضدَّ سلطتهم تدفعنا شيئاً فشيئاً نحو التغيير.نحن نحتاج دعمك للاستمرار بتوسيع الفريق.