Israeli forces neutralise Palestinian journalist threatening to blow up public opinion with a press vest
13 May 2022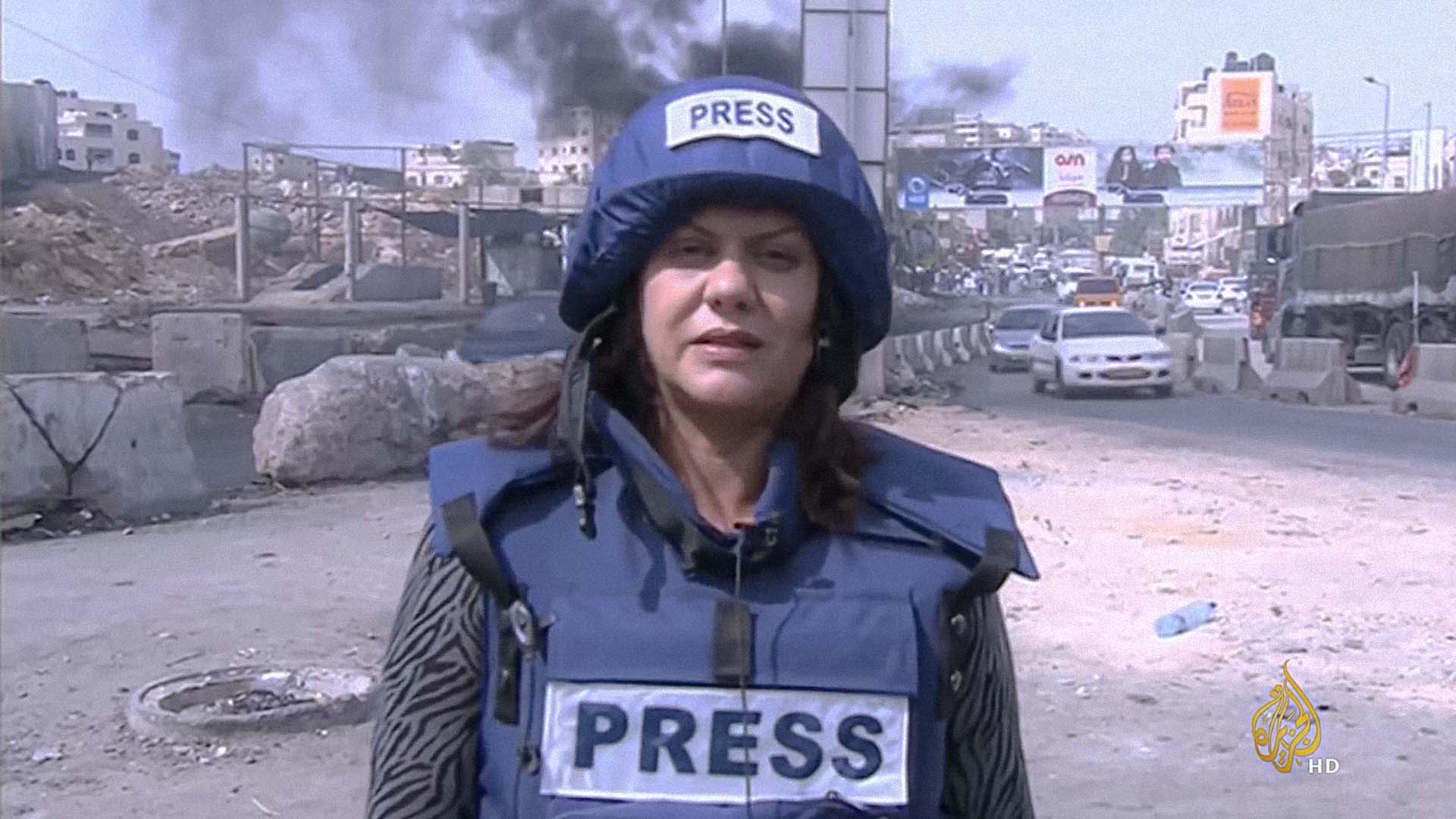 Snipers belonging to the Israeli military carried out a special operation to eliminate the danger posed by a journalist armed with a cordless microphone and destructive Palestinian genes, and managed to successfully shoot her in the head while avoiding the explosive journalist suit she was wearing.
Sources said the journalist Shereen Abu Akleh was identified red-handed while reporting on an operation in which the Israeli military was defending itself in the face of Palestinian homes and civilians in Jenin, but the brave soldiers managed to foil her plans to blow up international public opinion.
Israeli military expert Samuel Khara'ali said the operation showed the level of sophistication of Israel's defensive and offensive capabilities, as the sniper was able to identify Shereen as a member of the Palestinian Rebellion to End iSraeli Security (PRESS) terrorist group, and acted immediately.
Israeli Prime Minister Naftali Bennett said the decision to assassinate Shereen was not easy.
"Israel strives for all its operations to take place within an institutional framework being the oasis of democracy and peace in the Middle East," he said. "We therefore try to focus on specific targets within Israel, Gaza, the Golan, Lebanon and Jordan, in order to prevent controversies and questions."
"However, Shereen was not only in the wrong place, but she also sought to create strife and subject Israelis to gossip and criticism on television stations," he added.
Al Jazeera, where Shereen worked for a quarter of a century, condemned the heinous crime and hosted a coterie of Israeli analysts, journalists and military officials to try to understand why its great partner and ally would ever do anything wrong..
هل أعجبك هذا المقال؟
لكتابة العنوان، اقترح فريق من ٧ كتاب -على الأقل- ما يزيد عن ٣٠ عنواناً حول هذا الموضوع فقط، اختير منها ٥ نوقشوا بين الكتاب والمحررين، حتى انتقوا واحداً للعمل على تطويره أكثر. بعد ذلك، يسرد أحد الكتاب أفكاره في نص المقال بناء على العنوان، ثم يمحو معظمها ويبقي على المضحك منها وما يحوي رسالةً ما أو يطرح وجهة نظر جديدة. لدى انتهاء الكاتب من كل ذلك، يشطب المحرر ويعدل ويضيف الجمل والفقرات ثم يناقش مقترحاته مع الكاتب، وحين يتفقان، ينتقل النص إلى المدقق اللغوي تفادياً لوجود الهمزات في أماكن عشوائية. في الأثناء، يقص فريق المصممين ويلصق خمس صور ويدمجها في صورة واحدة. كل هذا العمل لإنتاج مقال واحد. إن ضم المزيد من الكتاب والمصممين إلى الفريق التحريري أمر مكلف، ويستغرق المتدرب وقتاً طويلاً لبناء الخبرات والاندماج في العقل الجمعي للفريق.لكن ما الهدف من ذلك كله؟ بالتأكيد أنَّ السخرية من المجانين الذين يتحكمون بحياتنا أمر مريح، لكنَّنا نؤمن أنَّ تعرية الهالات حولهم، وتسليط الضوء على جنونهم، خطوة ضدَّ سلطتهم تدفعنا شيئاً فشيئاً نحو التغيير.نحن نحتاج دعمك للاستمرار بتوسيع الفريق.