UAE compensates Yemen for withdrawing from the war with weapons shipment
Rustom Pickles - AlHudood's correspondent on things adding up
14 Jan 2022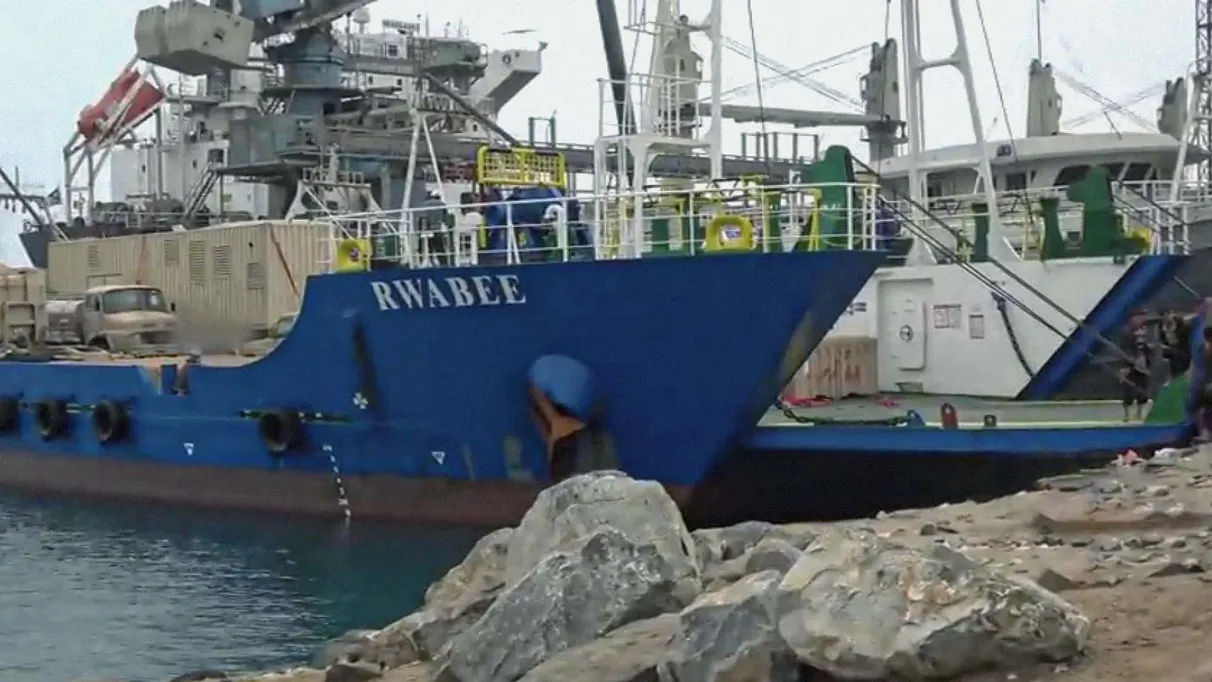 The UAE government has renounced the Houthi militias' interjection and seizure of a weapons shipment allocated for Abu Dhabi-allied militias this week, condemning the publishing of videos documenting the "scandal" and claiming the cargo is merely a care package for fighters encouraging them to support its initiative to end the war and ignite some desperately needed peace and stability in Yemen.
Dahesh al Baghbaghan, an Emirati spokesperson, said that the Houthis have a lot to lose from their "publicity stunt" and "fabrications."
"Those weapons are outdated anyway, primitive models designed for children to play with only - definitely not intended for the war effort or reflective of Emirati values," he added. 
Al Baghbaghan stressed that this move will cost the Houthis the support of the Yemeni public.
"We hope they will think twice before standing in our way next time," he said. "We are confident that the people of Yemen are aware there is not a more civilised, tech-savvy and modern faction subsidizing their deaths than the Emirati government."
Al Baghbaghan warned Houthi militias from taking this boat full of guns heading towards their enemy the wrong way.
"We do not want to be involved in Yemeni in-fighting again, the recent misunderstandings are merely an administrative mistake; we forgot to cancel our subscription to some militias as we withdraw from regional conflicts, including in Yemen, and a shipment was deducted from our accounts," he added.
هل أعجبك هذا المقال؟
لكتابة العنوان، اقترح فريق من ٧ كتاب -على الأقل- ما يزيد عن ٣٠ عنواناً حول هذا الموضوع فقط، اختير منها ٥ نوقشوا بين الكتاب والمحررين، حتى انتقوا واحداً للعمل على تطويره أكثر. بعد ذلك، يسرد أحد الكتاب أفكاره في نص المقال بناء على العنوان، ثم يمحو معظمها ويبقي على المضحك منها وما يحوي رسالةً ما أو يطرح وجهة نظر جديدة. لدى انتهاء الكاتب من كل ذلك، يشطب المحرر ويعدل ويضيف الجمل والفقرات ثم يناقش مقترحاته مع الكاتب، وحين يتفقان، ينتقل النص إلى المدقق اللغوي تفادياً لوجود الهمزات في أماكن عشوائية. في الأثناء، يقص فريق المصممين ويلصق خمس صور ويدمجها في صورة واحدة. كل هذا العمل لإنتاج مقال واحد. إن ضم المزيد من الكتاب والمصممين إلى الفريق التحريري أمر مكلف، ويستغرق المتدرب وقتاً طويلاً لبناء الخبرات والاندماج في العقل الجمعي للفريق.لكن ما الهدف من ذلك كله؟ بالتأكيد أنَّ السخرية من المجانين الذين يتحكمون بحياتنا أمر مريح، لكنَّنا نؤمن أنَّ تعرية الهالات حولهم، وتسليط الضوء على جنونهم، خطوة ضدَّ سلطتهم تدفعنا شيئاً فشيئاً نحو التغيير.نحن نحتاج دعمك للاستمرار بتوسيع الفريق.