Partners too lazy to break off 15 year relationship
13 Dec 2021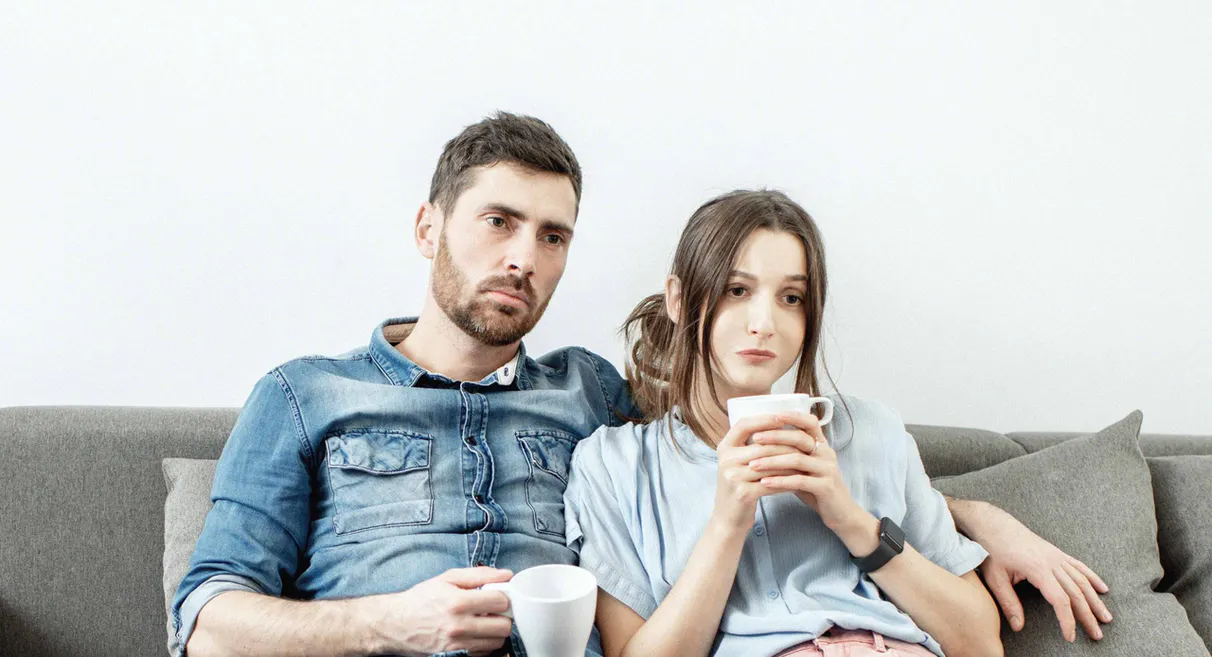 It did not occur to Ibtehal Thickamean that she was in for a legendary romance when she first caught sight of Anis Sarmoon in her junior year at college. It was the beginning of a relationship full of hope, life, love, devotion, commitment, boredom, and confusion that will last for 15 years because they were both too lazy to end it.
Anis was this tall, muscular young man with brown eyes and a humorous lively soul that charmed her, and her beautiful and witty nature fascinated him. They shared the joys of the beginnings of love: the first touch, the first kiss, the first Valentine's Day, the first loathing looks from their neighbor when he spotted them holding hands for the first time. 
Finally, when they had their very first argument, leading to the very first fight, they knew that they could not be any more different from each other. But their overwhelming exhilaration blinded them from seeing the obvious.
By the time their love story reached its peak, he had a paunch hanging over his belt and her nerves were wrecked, deprived of any energy to discuss breaking up.
"I realized that Anis and I have nothing in common, he is an absolute idiot with zero IQ," Ibtehal says. "Our trash has a better taste in music than him and his favorite book is Milk and Honey. He makes chewing sounds and does not have the proper decency to stop it. But I do not see that any of these reasons are so compelling as to lead to a break-up. At least I know all that about him; a moron you know is better than a one you don't."
She adds: "Now after all this time, should I leave him and get a fresh start in a new relationship and struggle to prove myself worthy of love? Then what? The loop all over again. No, Thank you! The thought of it bores me already. I'd rather stay and constantly remind him that I stayed despite his crabby useless self."
Anis, interrupting her train of thoughts, says: "Believe me, I can scold as good as you for offending me, but I'm too exhausted and I cannot stand to look at your face to argue with you. At least I still read and listen to music. Excuse me if I make chewing noises and disturb you while you devour food as if a famine is about to strike."
After a long pause, he continues: "We discussed breaking up at first for hours until we became too wary to make the final step. Then we ordered pizza and remembered the sweet memory of our first bite of pizza together and forgot all about splitting up. Nowadays, we are only capable of lounging and ordering pizza." 
It is not only about the two of them, Anis says.
"Every single person in our life knows about our flourishing long relationship," he says. "To break up means entering a never-ending maze of questions and investigation of why, when, YOU LOOKED GREAT TOGETHER! and the pity looks with sympathetic pats on the back. Ugh!"
"I wish she would just cheat on me with another idiot then I'd have a sensible reason to leave her," he adds. "But hell no, why bother yourself to make the first move? Just lie over there and wait for me to cheat as I always do everything in life for you."
هل أعجبك هذا المقال؟
لكتابة العنوان، اقترح فريق من ٧ كتاب -على الأقل- ما يزيد عن ٣٠ عنواناً حول هذا الموضوع فقط، اختير منها ٥ نوقشوا بين الكتاب والمحررين، حتى انتقوا واحداً للعمل على تطويره أكثر. بعد ذلك، يسرد أحد الكتاب أفكاره في نص المقال بناء على العنوان، ثم يمحو معظمها ويبقي على المضحك منها وما يحوي رسالةً ما أو يطرح وجهة نظر جديدة. لدى انتهاء الكاتب من كل ذلك، يشطب المحرر ويعدل ويضيف الجمل والفقرات ثم يناقش مقترحاته مع الكاتب، وحين يتفقان، ينتقل النص إلى المدقق اللغوي تفادياً لوجود الهمزات في أماكن عشوائية. في الأثناء، يقص فريق المصممين ويلصق خمس صور ويدمجها في صورة واحدة. كل هذا العمل لإنتاج مقال واحد. إن ضم المزيد من الكتاب والمصممين إلى الفريق التحريري أمر مكلف، ويستغرق المتدرب وقتاً طويلاً لبناء الخبرات والاندماج في العقل الجمعي للفريق.لكن ما الهدف من ذلك كله؟ بالتأكيد أنَّ السخرية من المجانين الذين يتحكمون بحياتنا أمر مريح، لكنَّنا نؤمن أنَّ تعرية الهالات حولهم، وتسليط الضوء على جنونهم، خطوة ضدَّ سلطتهم تدفعنا شيئاً فشيئاً نحو التغيير.نحن نحتاج دعمك للاستمرار بتوسيع الفريق.