Sisi promises Alaa Abd El-Fattah trial if attorneys can guess his charges
Sherihan - AlHudood's entertainment correspondent
08 Nov 2021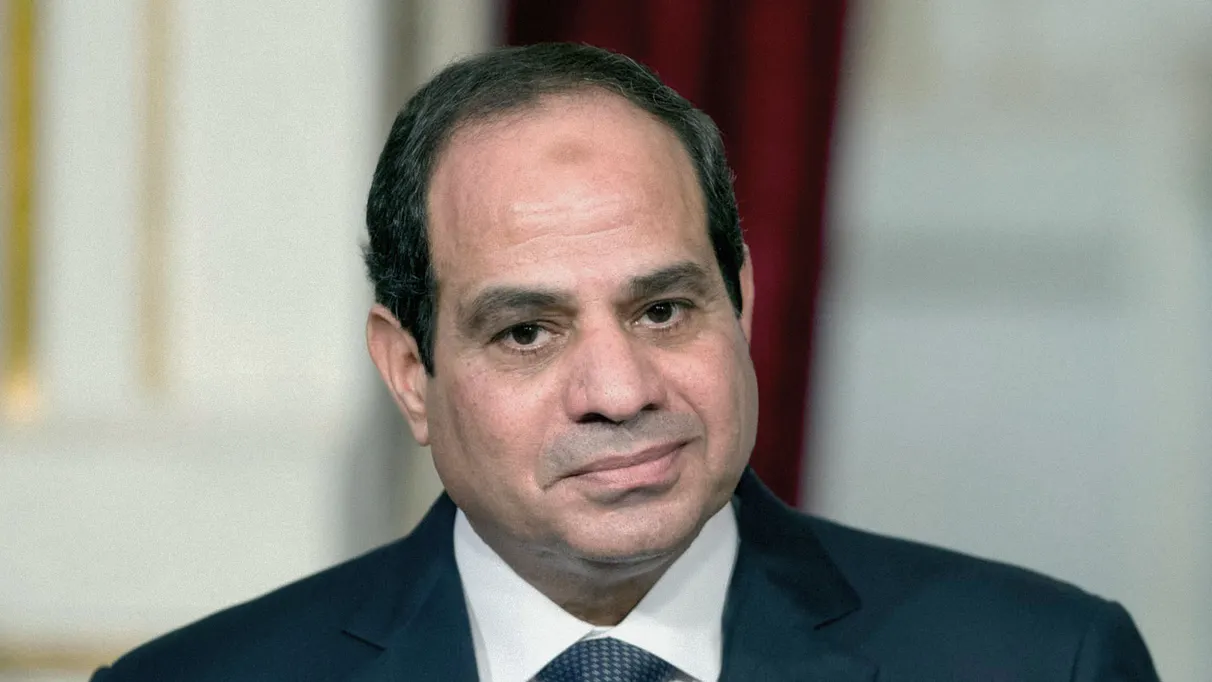 The magnificent, one-of-a-kind president, Abdel Fattah al-Sisi, generously assured the family of the political detainee, Alaa Abd El-Fattah, that he would face a fair trial in a real court, with a jury, attorneys, and a judge with a gavel, on condition that attorneys guess the accusation the Egyptian judiciary plans to charge Alaa with. 
Sisi stated that Alaa would remain an honored guest in Egypt's most excellent prisons without any trial for a few more years to enable the largest number of lawyers to participate in the riddle.
Sources said the competition would not be easy; the participants must guess Alaa's crime first and specify why that crime is considered a crime, before proposing potential punishments. 
The president said Alaa's riddle would be open to all attorneys, but that integrity was vital.
"We will not tolerate any cheating attempts by having lawyers crib from the list of charges for previously convicted detainees; the consequences will be that Alaa will not have his long-awaited trial and the authorities will arbitrarily detain citizens that will have no trial too," he said."
The riddle is part of a broader effort by the government to encourage jurists to think out of the box by guessing charges that will not have crossed the minds of Egyptian officials and prosecutors, inspiring them with new innovative charges for future cases.
Such a competition will refresh the judicial system and add some diversity, given that charges that have been used for decades like association with the Muslim Brotherhood, relations with foreign governments, and spreading false news have become boring and staid.
Analysts predict that riddles will increase the judicial system's efficiency in Egypt and offer an alternative form of entertainment to citizens.
هل أعجبك هذا المقال؟
لكتابة العنوان، اقترح فريق من ٧ كتاب -على الأقل- ما يزيد عن ٣٠ عنواناً حول هذا الموضوع فقط، اختير منها ٥ نوقشوا بين الكتاب والمحررين، حتى انتقوا واحداً للعمل على تطويره أكثر. بعد ذلك، يسرد أحد الكتاب أفكاره في نص المقال بناء على العنوان، ثم يمحو معظمها ويبقي على المضحك منها وما يحوي رسالةً ما أو يطرح وجهة نظر جديدة. لدى انتهاء الكاتب من كل ذلك، يشطب المحرر ويعدل ويضيف الجمل والفقرات ثم يناقش مقترحاته مع الكاتب، وحين يتفقان، ينتقل النص إلى المدقق اللغوي تفادياً لوجود الهمزات في أماكن عشوائية. في الأثناء، يقص فريق المصممين ويلصق خمس صور ويدمجها في صورة واحدة. كل هذا العمل لإنتاج مقال واحد. إن ضم المزيد من الكتاب والمصممين إلى الفريق التحريري أمر مكلف، ويستغرق المتدرب وقتاً طويلاً لبناء الخبرات والاندماج في العقل الجمعي للفريق.لكن ما الهدف من ذلك كله؟ بالتأكيد أنَّ السخرية من المجانين الذين يتحكمون بحياتنا أمر مريح، لكنَّنا نؤمن أنَّ تعرية الهالات حولهم، وتسليط الضوء على جنونهم، خطوة ضدَّ سلطتهم تدفعنا شيئاً فشيئاً نحو التغيير.نحن نحتاج دعمك للاستمرار بتوسيع الفريق.