300 Iraqi and Kurdish Personalities Demand Normalization with Israel due to Need for New Foreign Intervention
Na'eem Bazoona - AlHudood's Correspondent on Cheaper by the Dozen
01 Oct 2021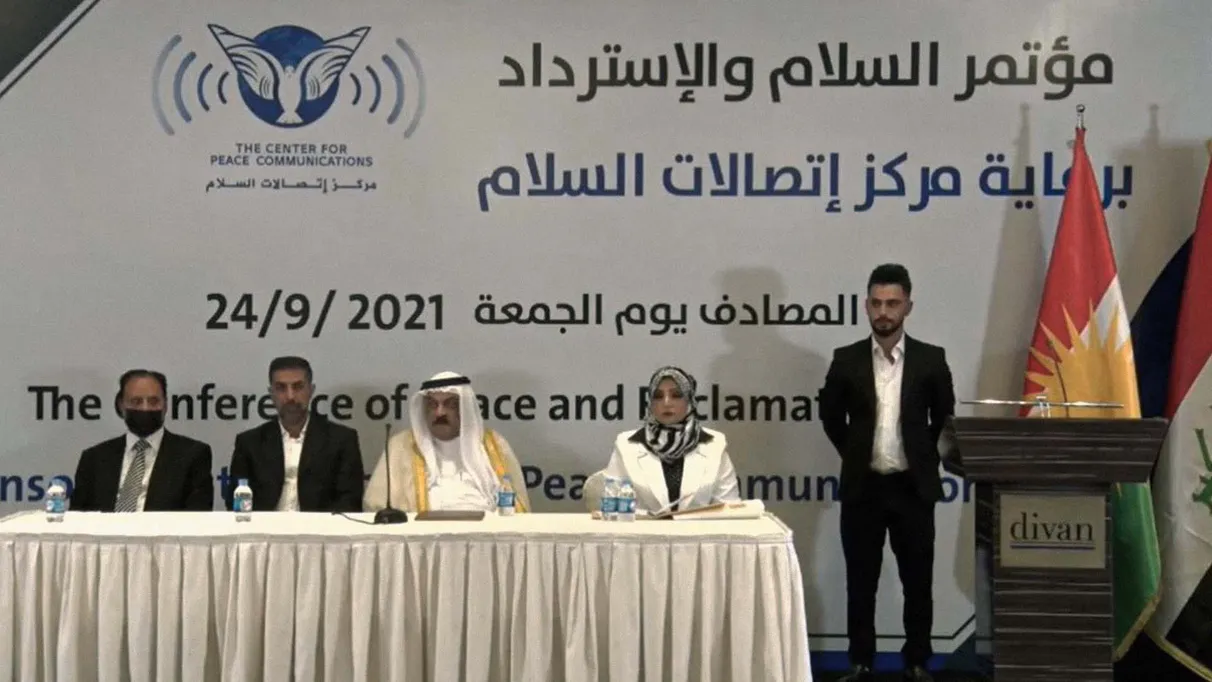 Three hundred Iraqi and Kurdish personalities participated in a conference in Erbil calling for normalising ties with Israel after feeling that Iranian, American, French, British, Emirati, and Turkish interference in their internal affairs is not enough, and including Israel in this lot is a vital need.
In their opening statements, delegates said that the American departure from the country will leave a geographical and emotional vacuum, one that could be utilised in building Israeli military bases and allowing the Israeli-Iranian hostilities to finally move from a war of words into an actual theatre of operations, fueling the fight with genuine Iraqi and Kurdish casualties.
Anbar tribal leaders that have previously aided the American army in its invasions have pledged to assist Israeli soldiers should they decide to invade in a continuation of their role as marionettes.
In his speech, Chemi Peres, son of Shimon Peres, denounced the fact that Israel had not been invited to Iraq sooner.
"They left us nothing but a few uncaptured artifacts and resources that Israeli investors and archeologists are more than happy to safeguard from the backward indegenous inhabitants and their never-ending wars," he said.
Chemi also said that Iraq is a cornerstone of the Israeli expansionist and maximalist regional plans.
"Kurdistan is a pleasant surprise, the cherry on the 'Nile to Euphrates' cake that we would love to have next to a warm cup of tea prepared with Tigris waters," he added.
هل أعجبك هذا المقال؟
لكتابة العنوان، اقترح فريق من ٧ كتاب -على الأقل- ما يزيد عن ٣٠ عنواناً حول هذا الموضوع فقط، اختير منها ٥ نوقشوا بين الكتاب والمحررين، حتى انتقوا واحداً للعمل على تطويره أكثر. بعد ذلك، يسرد أحد الكتاب أفكاره في نص المقال بناء على العنوان، ثم يمحو معظمها ويبقي على المضحك منها وما يحوي رسالةً ما أو يطرح وجهة نظر جديدة. لدى انتهاء الكاتب من كل ذلك، يشطب المحرر ويعدل ويضيف الجمل والفقرات ثم يناقش مقترحاته مع الكاتب، وحين يتفقان، ينتقل النص إلى المدقق اللغوي تفادياً لوجود الهمزات في أماكن عشوائية. في الأثناء، يقص فريق المصممين ويلصق خمس صور ويدمجها في صورة واحدة. كل هذا العمل لإنتاج مقال واحد. إن ضم المزيد من الكتاب والمصممين إلى الفريق التحريري أمر مكلف، ويستغرق المتدرب وقتاً طويلاً لبناء الخبرات والاندماج في العقل الجمعي للفريق.لكن ما الهدف من ذلك كله؟ بالتأكيد أنَّ السخرية من المجانين الذين يتحكمون بحياتنا أمر مريح، لكنَّنا نؤمن أنَّ تعرية الهالات حولهم، وتسليط الضوء على جنونهم، خطوة ضدَّ سلطتهم تدفعنا شيئاً فشيئاً نحو التغيير.نحن نحتاج دعمك للاستمرار بتوسيع الفريق.