MBS denounces US for holding Saudi Arabia accountable for mistake that occurred before he hit puberty
Samir Quronfol - AlHudood's Correspondent on the Premature and Impetuous
14 Sep 2021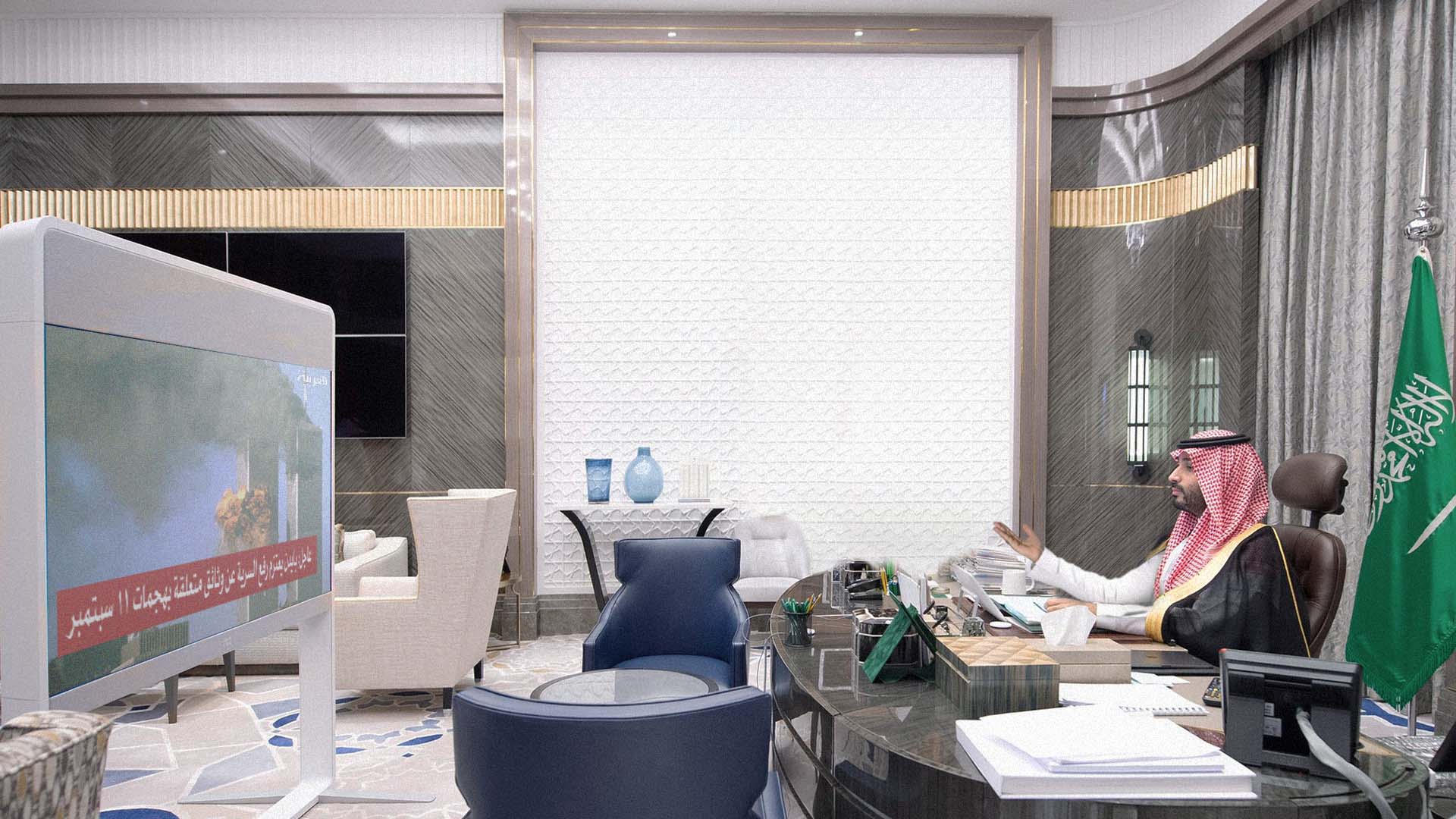 Saudi Crown Prince Mohammad Bin Salman firmly denounced a US plan to declassify 9/11 documents and subsequently hold his country accountable for mistakes it committed when he was a teenager, way before he took the reins and reshaped it in his own image.
Mohammad said that he is not remotely interested in hearing the details to be unveiled in the documents that reportedly implicate Saudi officials in the attacks.
"They are from an elapsed past, one that does not concern me one bit," he said. "When I was 15 years old I heard about 15 Saudis that had something to do with the planes' hijacking; some claimed they were in contact with the government and intelligence bodies, others said they were linked to charity associations. 
"Either way I would have dismembered them then and there, but it all happened before my growth spurt," he added.
Mohammad said it was time for the US to move on. 
"All you are talking about is the families of the 3,000 who died and are waiting for the conclusion of the investigation, but what about the millions that lived and died in the kingdom before my ascent to power?" he asked. "Those poor men deprived of night clubs and NEOM, and poor women denied their right to drive, walk, or go to prison without a male guardian?"
"Do we look back and mourn those misfortunes, or move forward towards a future as bright as my face?" he added. "You should be grateful I put myself in charge in my thirties, so you do not have to deal with my father, or uncle, for the rest of your lives."