US commemorates 20 years of collective punishment of Muslims
Johnathan J. Crowe - AlHudood's Correspondent on Really Super Superpowers
13 Sep 2021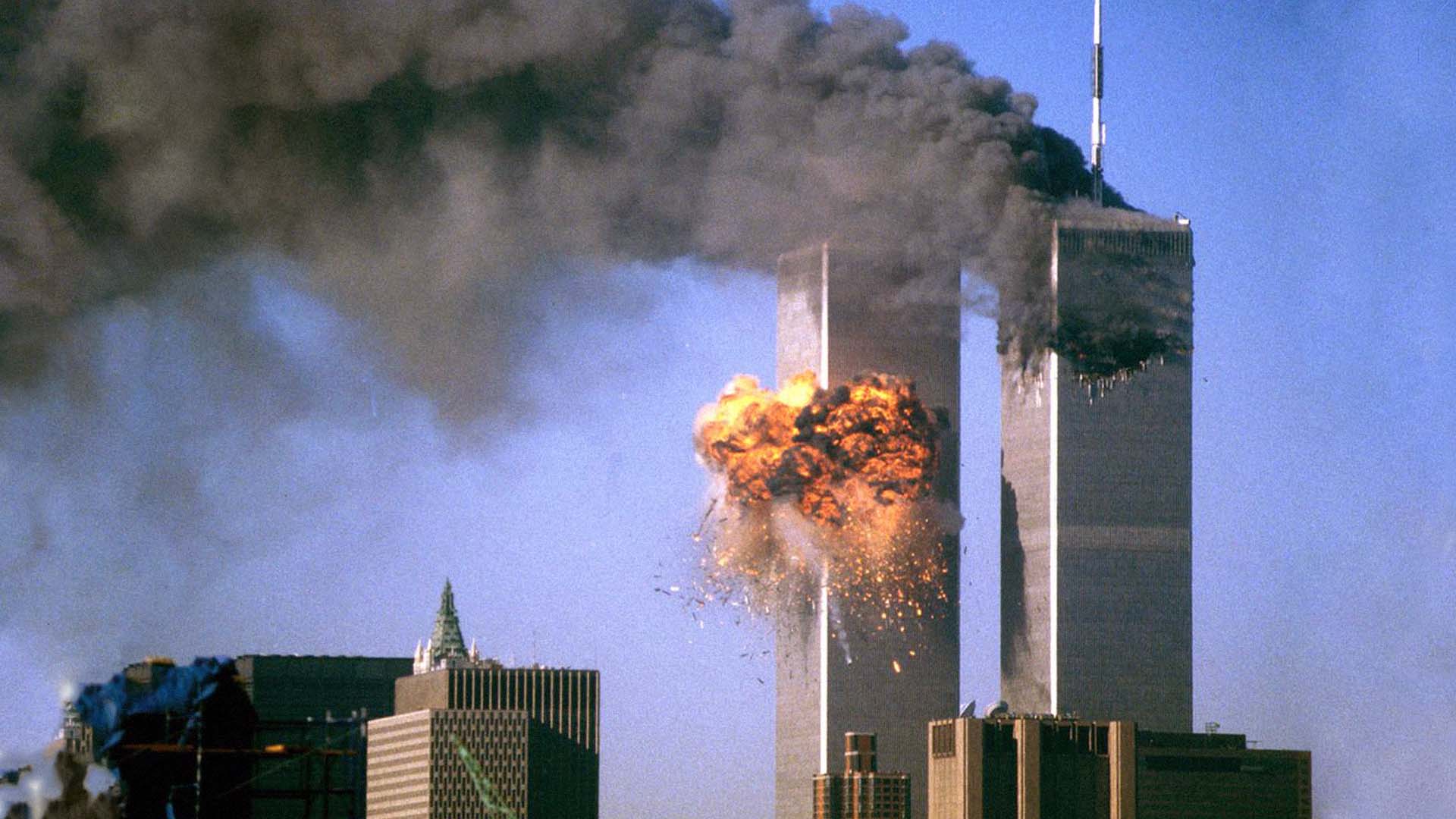 The US launched yesterday country-wide festivities commemorating the initiation of its wrath and collective punishment on Muslims and Arabs, which conveniently leashed out following the 9/11 attacks carried out by a small group of Saudis and other strategic allies living in caves and training camps in Afghanistan.
American officials cut the ribbon to the carnival ground, a derby that hosts games for all ages. Among the games were drone strike simulators, an arcade on the adventures of Captain America igniting a sectarian conflict and a kiosk with tiny Iraqi detainees in place of the stuffed animals of Whac-A-Mole. The main attraction was a to-scale skill game where players harass Arab-looking passengers, forcing them to sit in tight interrogation rooms for hours before boarding a 30-minute flight.
The spokesman of the September 11 Committee, F. U. Howitzer declared the carnival's biggest prize an all-expenses-paid trip to Nevada, where the lucky winner gets to use a real joystick controlling a real drone to strike evil terrorists hiding out in some school somewhere in Yemen, or Libya, or wherever the lucky strike may land.
"Prior military experience is not a prerequisite", he said, "It's fairplay as long as the drone hovers above one of the breeding grounds for terrorism identified by the US."
Howitzer confirmed that the US' collective punishment policy is purely non-discriminatory "it's not just the Arabs or the Muslims, we are better than all other races" he added.
هل أعجبك هذا المقال؟
لكتابة العنوان، اقترح فريق من ٧ كتاب -على الأقل- ما يزيد عن ٣٠ عنواناً حول هذا الموضوع فقط، اختير منها ٥ نوقشوا بين الكتاب والمحررين، حتى انتقوا واحداً للعمل على تطويره أكثر. بعد ذلك، يسرد أحد الكتاب أفكاره في نص المقال بناء على العنوان، ثم يمحو معظمها ويبقي على المضحك منها وما يحوي رسالةً ما أو يطرح وجهة نظر جديدة. لدى انتهاء الكاتب من كل ذلك، يشطب المحرر ويعدل ويضيف الجمل والفقرات ثم يناقش مقترحاته مع الكاتب، وحين يتفقان، ينتقل النص إلى المدقق اللغوي تفادياً لوجود الهمزات في أماكن عشوائية. في الأثناء، يقص فريق المصممين ويلصق خمس صور ويدمجها في صورة واحدة. كل هذا العمل لإنتاج مقال واحد. إن ضم المزيد من الكتاب والمصممين إلى الفريق التحريري أمر مكلف، ويستغرق المتدرب وقتاً طويلاً لبناء الخبرات والاندماج في العقل الجمعي للفريق.لكن ما الهدف من ذلك كله؟ بالتأكيد أنَّ السخرية من المجانين الذين يتحكمون بحياتنا أمر مريح، لكنَّنا نؤمن أنَّ تعرية الهالات حولهم، وتسليط الضوء على جنونهم، خطوة ضدَّ سلطتهم تدفعنا شيئاً فشيئاً نحو التغيير.نحن نحتاج دعمك للاستمرار بتوسيع الفريق.