IKEA launches new space-saving tool that folds people
07 Sep 2021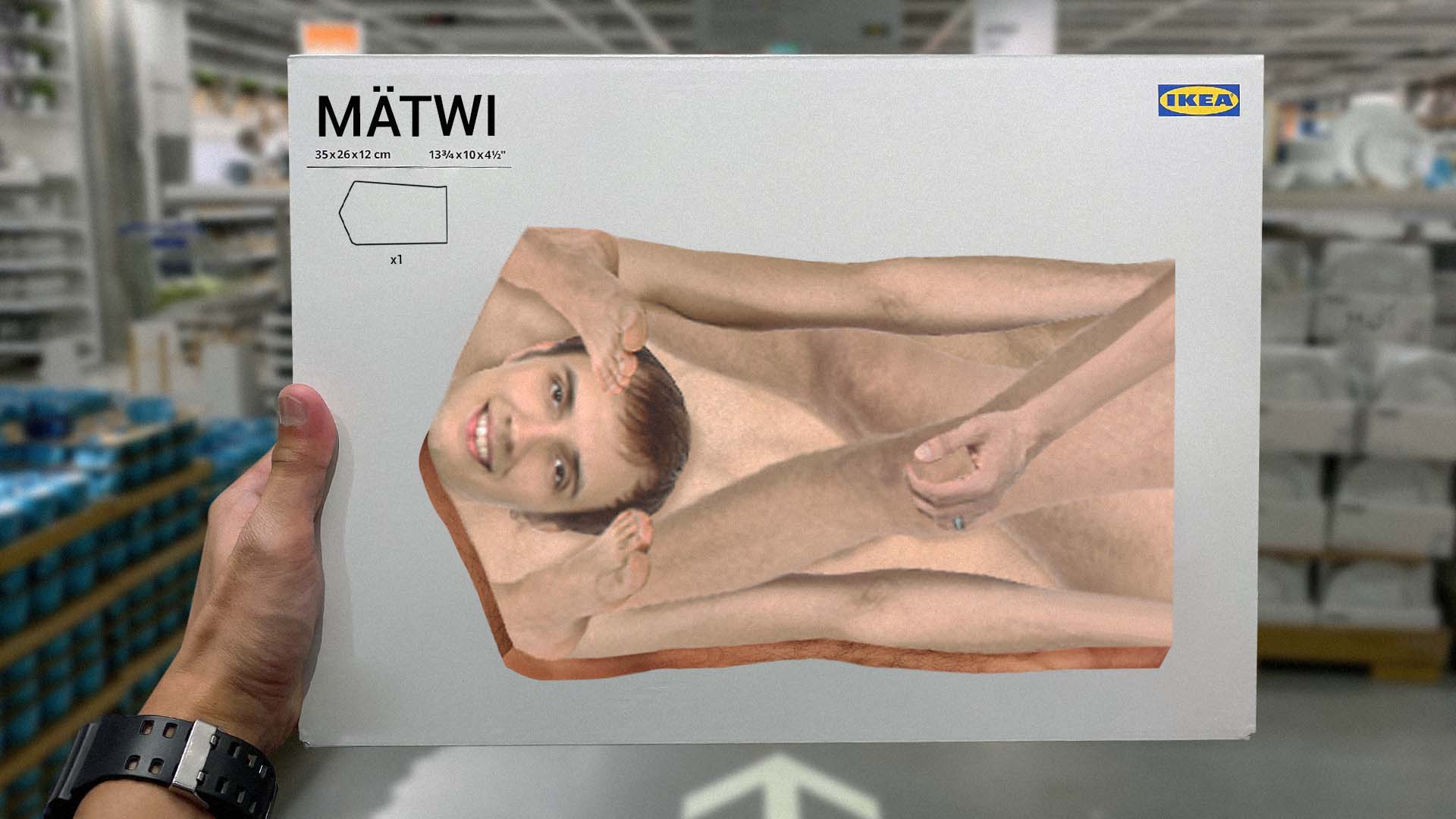 IKEA on Tuesday announced the launch of a new line of minimalist products that fold human beings, in an attempt to reduce clutter inside homes and improve lighting and feng-shui.
Anders Fakhfakhsson, the company's Middle East director, said the new product line, named Mätwi, will allow mothers across the region to use every square inch of space in the home.
"This will be invaluable especially whenever visitors come to the house, allowing parents to fold and store away noisy children," he said.
He said the company had already established a hotline to assist customers with any issues during the folding process.
"The product will come with instruction manuals that explain through images exactly what you need to do to fold and store a person and unfold them again later," he said. "In addition, we will provide free replacements for any organs that are accidentally damaged during the process, and I can guarantee you that the person will be as good as, or better than, new because the replacements will be of excellent Swedish design."
Fakhfakhsson said Mätwi was in line with the company's vision of the future of the modern home.
"People are beginning to acclimatize to the experience of living in what are essentially shoe boxes because of the cost of living in cities," he said. "So we decided to lead the charge in creating solutions for the humans of tomorrow who will be living in sardine cans."
هل أعجبك هذا المقال؟
لكتابة العنوان، اقترح فريق من ٧ كتاب -على الأقل- ما يزيد عن ٣٠ عنواناً حول هذا الموضوع فقط، اختير منها ٥ نوقشوا بين الكتاب والمحررين، حتى انتقوا واحداً للعمل على تطويره أكثر. بعد ذلك، يسرد أحد الكتاب أفكاره في نص المقال بناء على العنوان، ثم يمحو معظمها ويبقي على المضحك منها وما يحوي رسالةً ما أو يطرح وجهة نظر جديدة. لدى انتهاء الكاتب من كل ذلك، يشطب المحرر ويعدل ويضيف الجمل والفقرات ثم يناقش مقترحاته مع الكاتب، وحين يتفقان، ينتقل النص إلى المدقق اللغوي تفادياً لوجود الهمزات في أماكن عشوائية. في الأثناء، يقص فريق المصممين ويلصق خمس صور ويدمجها في صورة واحدة. كل هذا العمل لإنتاج مقال واحد. إن ضم المزيد من الكتاب والمصممين إلى الفريق التحريري أمر مكلف، ويستغرق المتدرب وقتاً طويلاً لبناء الخبرات والاندماج في العقل الجمعي للفريق.لكن ما الهدف من ذلك كله؟ بالتأكيد أنَّ السخرية من المجانين الذين يتحكمون بحياتنا أمر مريح، لكنَّنا نؤمن أنَّ تعرية الهالات حولهم، وتسليط الضوء على جنونهم، خطوة ضدَّ سلطتهم تدفعنا شيئاً فشيئاً نحو التغيير.نحن نحتاج دعمك للاستمرار بتوسيع الفريق.