Study shows coronavirus vaccine improves income and sexual performance and everything you've ever wanted and please just go get it
30 Jun 2021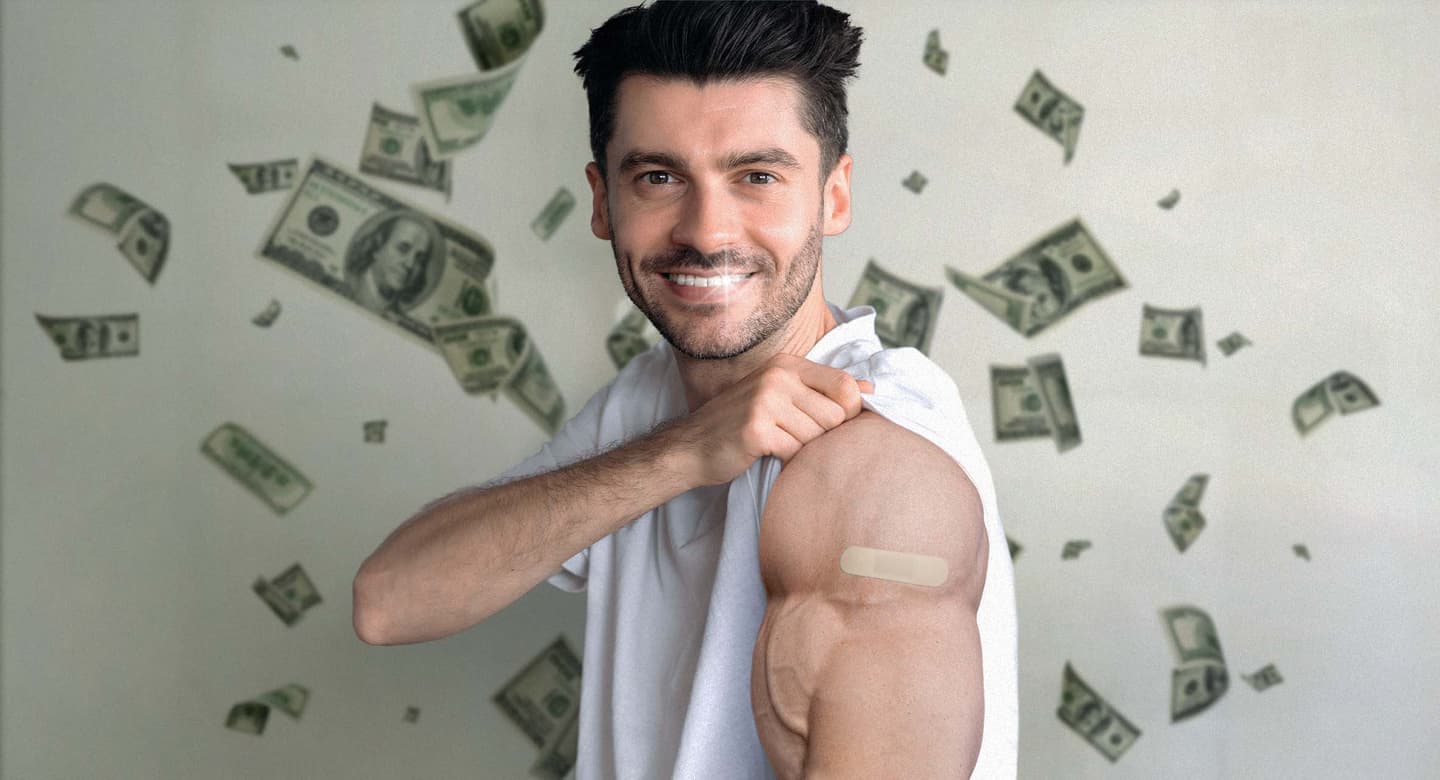 A new study conducted by German scientists, published in American scientific journals, supported by Japanese experts, and confirmed by Russian and Chinese researchers, has found that the coronavirus vaccine protects against the virus, increases your annual income, pays off your debts, improves your mood, increases your sexual prowess, ensures your dream man or woman can no longer resist your charms, and will make your overall life better, and please get the shot, my dear, apple of my eye, please, just go get it.
AlHudood had sent a number of non-essential employees to try the jab, and after receiving two doses, none have died. Some lost the extra weight they gained while sitting in their chairs for months on end, while others who were too thin and suffered from malnutrition developed the outlines of a six-pack. A group in AlHudood's trial also developed stronger vision, eliminated dandruff, baldness, white hairs and weak nails, all without paying a dime.
The lead scientist in charge of the study, Vindiesel Einsteiner, reassured Arab and Muslim prospective vaccine recipients that the jab was also religiously endorsed.
"All the vaccine shots contain a helping of holy Zamzam water and has been blessed with the Quranic verse of Ayat al-Kursi to ward you against the evil eye and other forms of witchcraft, and which will also help you find the love of your life and assist you in university and high school exams, in addition to leading to job promotions and an increase in salary," Einsteiner said.
Einsteiner asked AlHudood's correspondent to also deliver the following message to the readers.
"Please don't trouble us with questions about citations and references, experimental data, research papers and peer reviews, and certifications by relevant public health agencies, since you did not bother to inquire about the source of rumors such as the one that says the vaccine has a mind control chip in it. Go get the vaccine instead of causing new infection waves that force us all to stay at home with nothing to do except read your social media posts about how the vaccine will turn you into a monkey."