EU embassies add coronavirus vaccine to visa requirements so Arab applicants can benefit from rejection
15 Jun 2021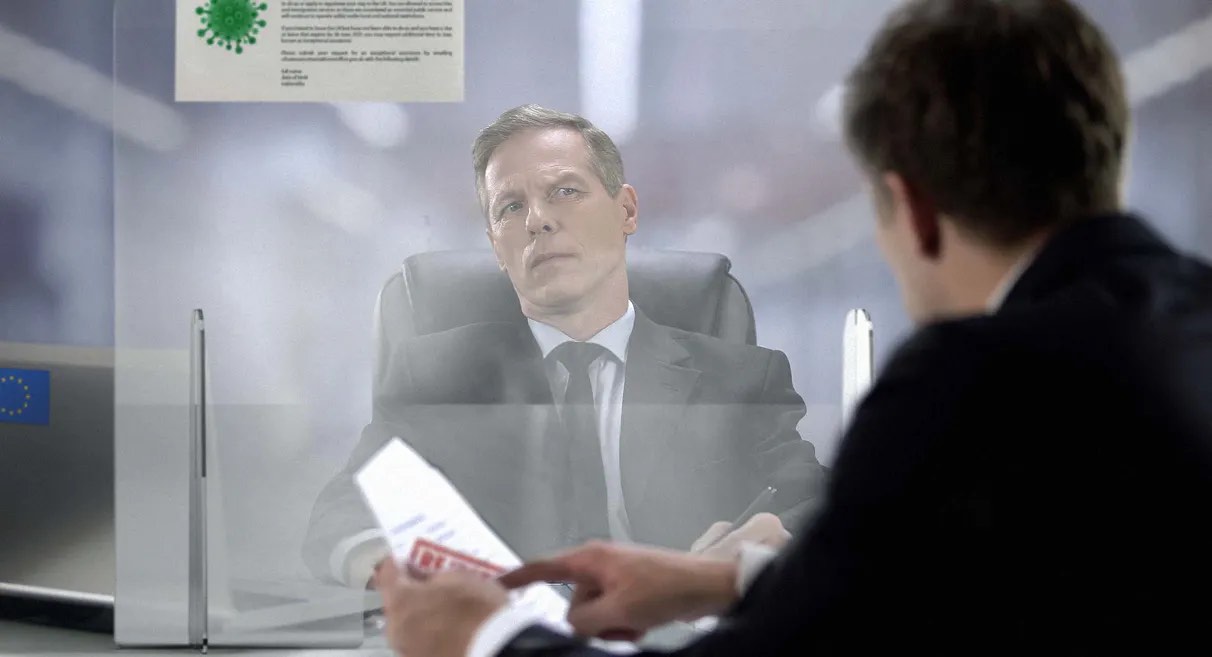 The European Union said it would add full vaccination against the coronavirus to its list of requirements for immigrants, tourists, and asylum seekers in the Middle East, in an effort to ensure visa applicants from the region can derive the maximum possible benefit out of the process before they are rejected.
EU spokesman Gabriel Renaissance said the new measures showed the bloc's commitment to the rights and health of Arab citizens, particularly those who have not had their dreams shattered in previous visa applications and still hoped to study, work or live abroad.
"We didn't want the experience to be completely destructive to their mental health, so we added this requirement so they can emerge from the experience with at least some relief through protection from the coronavirus," Renaissance said.
Renaissance urged Arab citizens to wait their turn for a vaccine appointment given wealthy nations had pre-ordered most of the available doses.
"We wanted to ensure that visa rejection services returned to normal as soon as possible," he said. "Waiting for the vaccine will serve also to remind them why they want to leave their countries in the first place."
Renaissance said adding the vaccine requirement will help increase inoculation rates in the Arab world, which will also allow European tourists to feel safe when they travel and intermingle with the local populace on tourism trips.
هل أعجبك هذا المقال؟
لكتابة العنوان، اقترح فريق من ٧ كتاب -على الأقل- ما يزيد عن ٣٠ عنواناً حول هذا الموضوع فقط، اختير منها ٥ نوقشوا بين الكتاب والمحررين، حتى انتقوا واحداً للعمل على تطويره أكثر. بعد ذلك، يسرد أحد الكتاب أفكاره في نص المقال بناء على العنوان، ثم يمحو معظمها ويبقي على المضحك منها وما يحوي رسالةً ما أو يطرح وجهة نظر جديدة. لدى انتهاء الكاتب من كل ذلك، يشطب المحرر ويعدل ويضيف الجمل والفقرات ثم يناقش مقترحاته مع الكاتب، وحين يتفقان، ينتقل النص إلى المدقق اللغوي تفادياً لوجود الهمزات في أماكن عشوائية. في الأثناء، يقص فريق المصممين ويلصق خمس صور ويدمجها في صورة واحدة. كل هذا العمل لإنتاج مقال واحد. إن ضم المزيد من الكتاب والمصممين إلى الفريق التحريري أمر مكلف، ويستغرق المتدرب وقتاً طويلاً لبناء الخبرات والاندماج في العقل الجمعي للفريق.لكن ما الهدف من ذلك كله؟ بالتأكيد أنَّ السخرية من المجانين الذين يتحكمون بحياتنا أمر مريح، لكنَّنا نؤمن أنَّ تعرية الهالات حولهم، وتسليط الضوء على جنونهم، خطوة ضدَّ سلطتهم تدفعنا شيئاً فشيئاً نحو التغيير.نحن نحتاج دعمك للاستمرار بتوسيع الفريق.