Arab man flees family home, applies for asylum after damaging china set
23 Apr 2021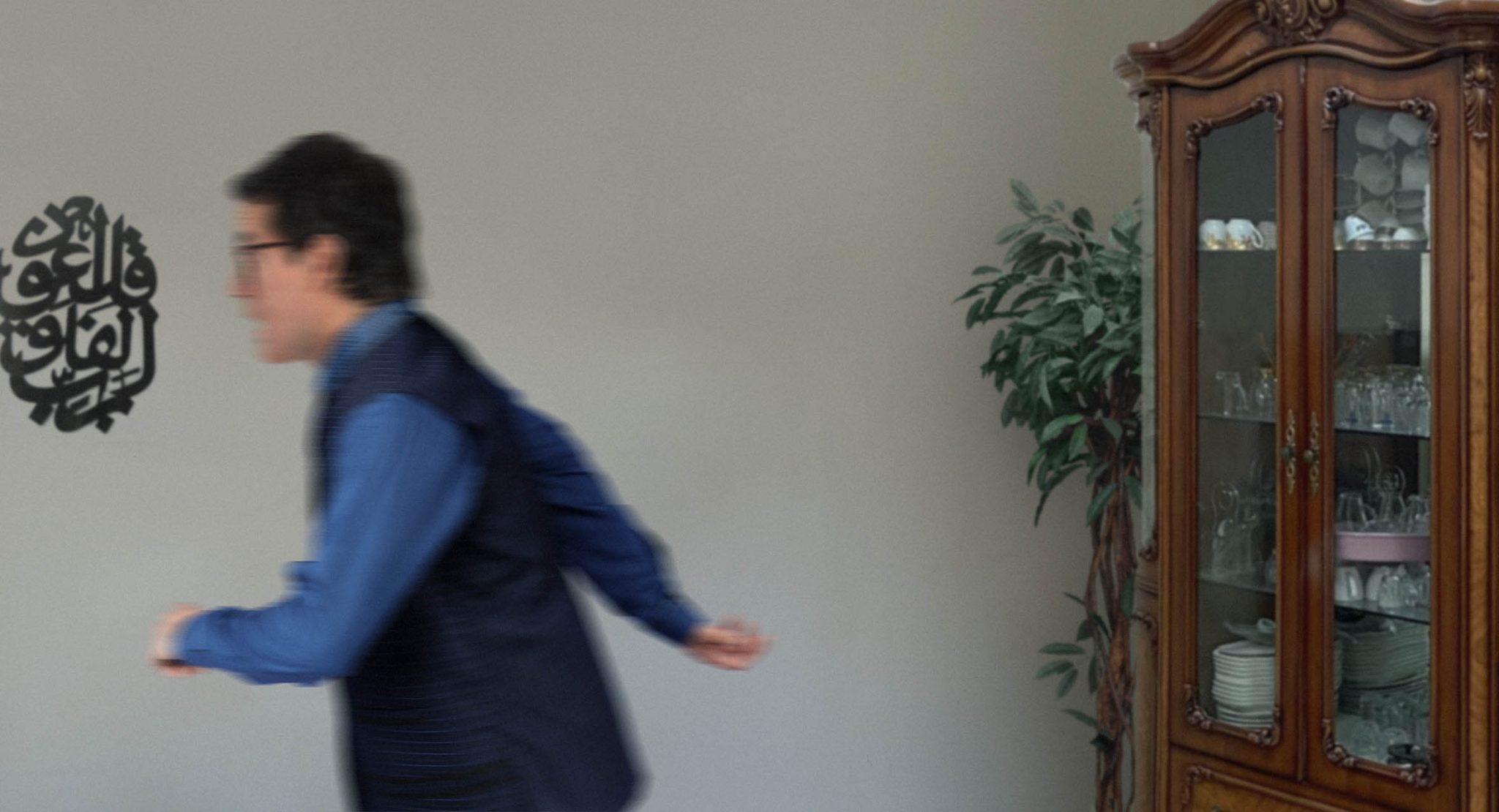 An Arab man in his twenties fled the family's residence in the capital Friday with nothing but a duffel bag full of clothes, and claimed asylum on humanitarian grounds at the nearest foreign mission, after breaking a teacup that was part of his mother's prized china collection.
The man, who requested anonymity for security reasons, told AlHudood that he pleaded with consular officials to help him leave the country forever because it was a more merciful choice than abandoning him to the expected unusually cruel and inhumane punishment by his mother.
"My eyes rolled to the back of my head and I knew my end was near when the cup I picked out from the glass display fell from my hand," he said in an interview. "It felt like an eternity before it hit the ground and one of its edges became slightly chipped, and before I knew it I was packing my bags and heading out to the consulate."
The man said he could not predict exactly what punishments awaited him if he was forcibly returned home.
"I can deal with her cutting me off, kicking me out of the house, breaking my hand or imprisoning me in my room for months," he said. "But I remember clearly the day she saw me step into the guests' sitting room wearing shoes that had been worn outside, and I hadn't even come near the dressoir containing the set that day, and I knew then that what she was capable of doing was much worse." 
If granted asylum, the man said he would launch a human rights organisation dedicated to protecting young Arabs like him who live like prisoners in their own homes, barred from touching china sets, silverware that was bought before the parents' wedding, and couches that are reserved only for guests. He urged the international community to take action to protect the rights of individuals like him and offer them humanitarian corridors to flee such oppression.
The man's mother said she could pinpoint precisely the moment when the china set broke.
"I was in the market when I felt a stab in my heart and an overwhelming sense of anxiety, and I knew then that my home had been vandalized," she said. "Tell that animal, whose name I will not utter nor do I want to remember, to never show me his face again unless he replaces the china set with an exact match, and then I will devise a suitable punishment for him."
هل أعجبك هذا المقال؟
لكتابة العنوان، اقترح فريق من ٧ كتاب -على الأقل- ما يزيد عن ٣٠ عنواناً حول هذا الموضوع فقط، اختير منها ٥ نوقشوا بين الكتاب والمحررين، حتى انتقوا واحداً للعمل على تطويره أكثر. بعد ذلك، يسرد أحد الكتاب أفكاره في نص المقال بناء على العنوان، ثم يمحو معظمها ويبقي على المضحك منها وما يحوي رسالةً ما أو يطرح وجهة نظر جديدة. لدى انتهاء الكاتب من كل ذلك، يشطب المحرر ويعدل ويضيف الجمل والفقرات ثم يناقش مقترحاته مع الكاتب، وحين يتفقان، ينتقل النص إلى المدقق اللغوي تفادياً لوجود الهمزات في أماكن عشوائية. في الأثناء، يقص فريق المصممين ويلصق خمس صور ويدمجها في صورة واحدة. كل هذا العمل لإنتاج مقال واحد. إن ضم المزيد من الكتاب والمصممين إلى الفريق التحريري أمر مكلف، ويستغرق المتدرب وقتاً طويلاً لبناء الخبرات والاندماج في العقل الجمعي للفريق.لكن ما الهدف من ذلك كله؟ بالتأكيد أنَّ السخرية من المجانين الذين يتحكمون بحياتنا أمر مريح، لكنَّنا نؤمن أنَّ تعرية الهالات حولهم، وتسليط الضوء على جنونهم، خطوة ضدَّ سلطتهم تدفعنا شيئاً فشيئاً نحو التغيير.نحن نحتاج دعمك للاستمرار بتوسيع الفريق.