Assad marks anniversary of Syrian uprising by lighting, putting out candles on bodies of detainees
11 Mar 2021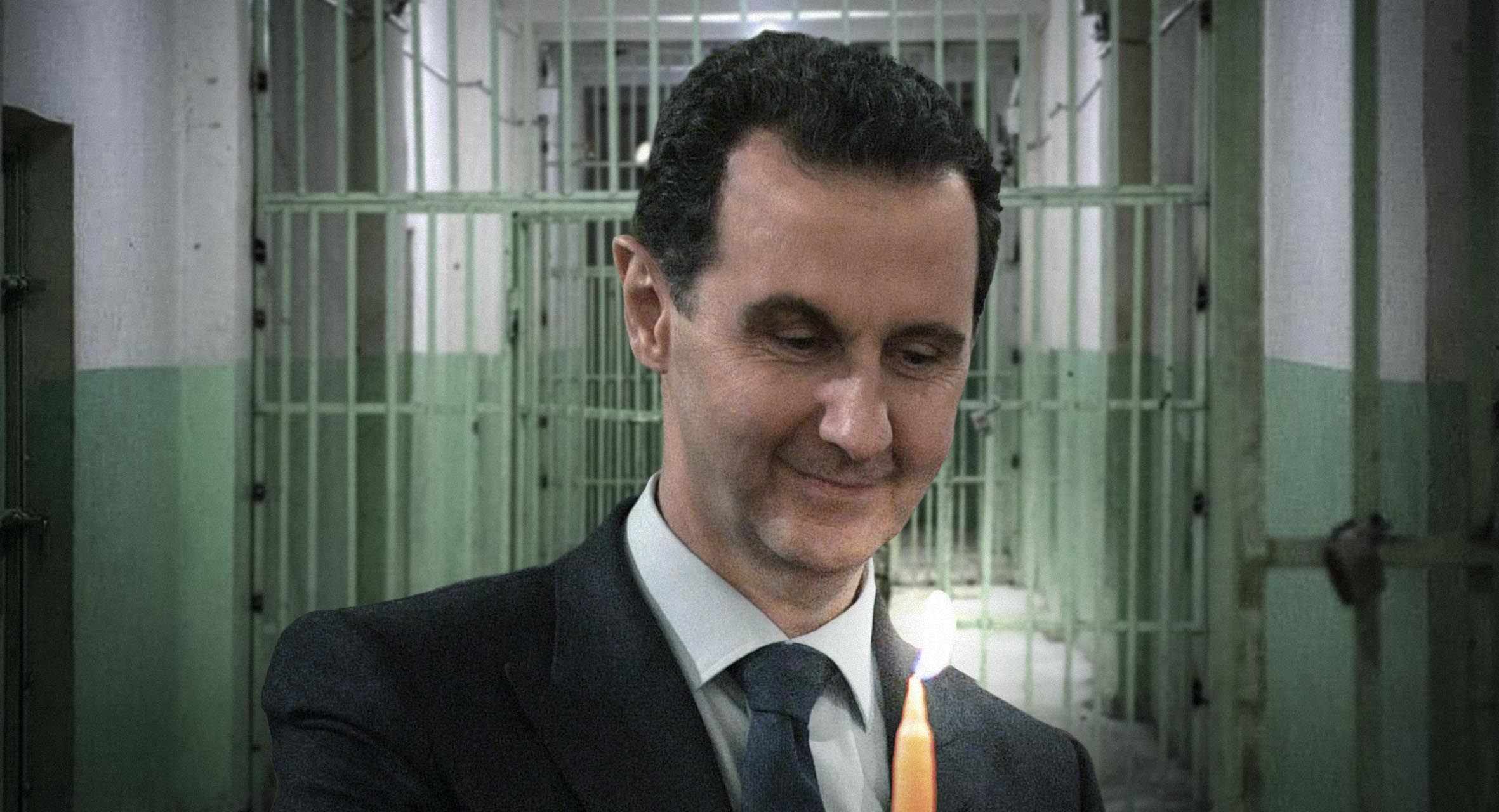 Syrian President Bashar al-Assad inaugurated celebrations marking the tenth anniversary of the uprising in his country, as part of the leader's tolerance and openness initiatives, by lighting candles with detainees and the forcibly disappeared in their prison cells, then putting them out on what remains of their emaciated bodies.
A celebratory atmosphere took hold in the basements of various notorious jails around the country, with interrogators and intelligence officers participating with dance and dabkeh routines conducted on the backs of detainees. 
The air force intelligence headquarters in Damascus held an exhibit of an impressionistic art format developed in recent years that consists of artistically produced, colorful bruises thoughtfully distributed across detainees' bodies.
Assad ordered a visual light show component as part of the celebration as well, which took the form of a mass electrocution of select prisoners from various branches of the security services. Families at home participated by also lighting candles at home due to ongoing power cuts.
The government said it was planning an entire fireworks, smoke, and exploding barrel display over the open-air prison facility of Idlib in the coming days.