Tech giants sponsor public toilets in developing countries in lieu of tax money
01 Mar 2021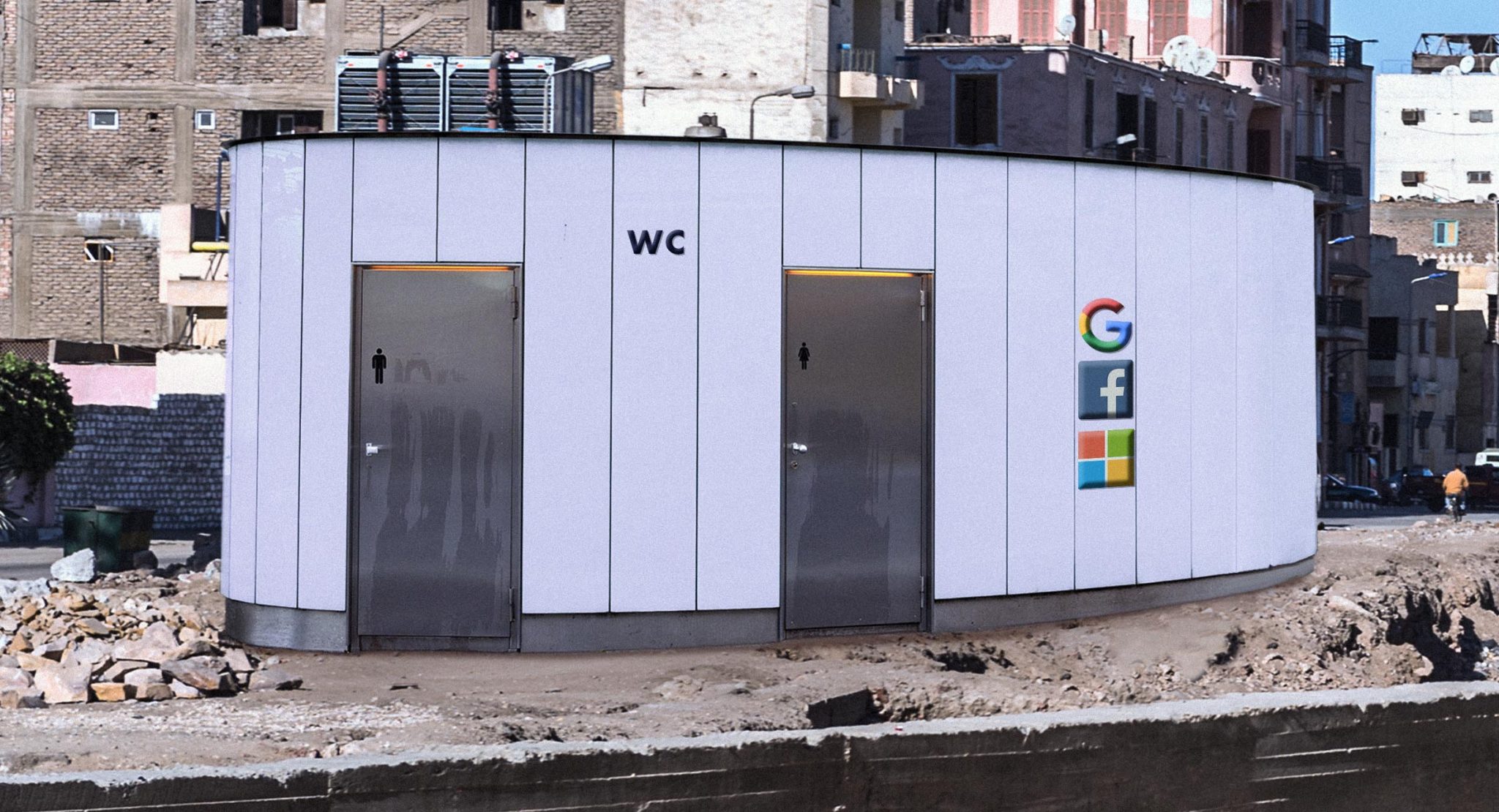 Sarah Sanhador – Alhudood Giving Back Correspondent
Silicon Valley tech giants decided to give back to the developing countries hosting their regional headquarters and to thank them for providing cheap labour and tax breaks by establishing public restrooms, fitted with a sink and a bidet, hence allowing said developing countries to develop at ease, with relieved bowels and bladders. 
This precedented humanitarian gesture will drastically change the lives of millions while sparing their governments the trouble of collecting large amounts of  tax from multinational corporations. 
"Developing countries would usually need money in order to work on education and healthcare, which are perfectly encompassed in the toilet-culture we are introducing them to" said Dr. James Troot, project manager at the Toilets for Tax Foundation. 
Troot also praised the timeliness of this project, which responds successfully to the COVID-19 pandemic "it is important that citizens have access to washing their hands for 20-seconds to protect themselves against coronavirus, especially since it might take a long time before they receive their share of the vaccine" he added.