MBS suspends detainee releases to protect Saudi national reserves of imprisoned activists
17 Feb 2021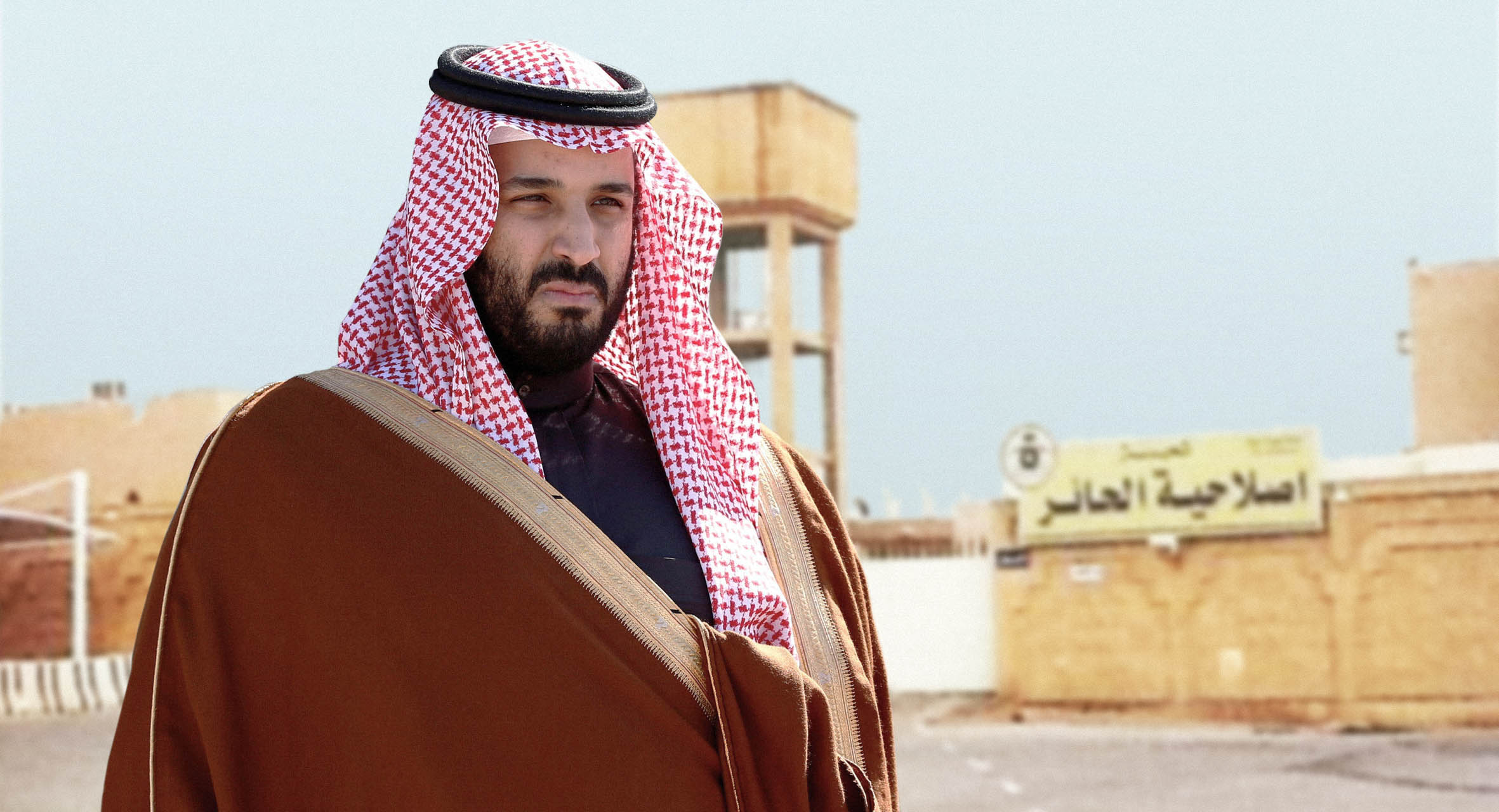 His Royal Highness Crown Prince Mohammad bin Salman announced the immediate suspension of any planned release of political detainees in order to protect the kingdom's strategic reserves and ensure that there remains a sustainable number of activists in jail at any one moment in time.
MBS said in an interview that the number of political detainees had slightly declined in recent weeks due to seasonal clearance efforts around the US elections.
"We carried out a number of releases in a limited and planned manner, sacrificing a little in order to protect weapons deals and agreements and understandings and potential funding for NEOM," he said. "The suspension is a strategic decision that will allow us to maintain a strategic reserve of prisoners in the long term."
MBS also said the government retained the right to quickly imprison released detainees again if prisoner levels dip below a certain threshold.
The de facto ruler of Saudi Arabia said he was pleased by the diversity and wealth of the country's detainee reserve.
"You have Sami al-Thbeiti, Osama Sahli, Ayed al-Warda, Israa al-Ghamgham, Zayed al-Binnawi, Mohammad al-Otaibi, Khaled al-Ameer, Samar and Raif Badawi, Khaled al-Alkami, Abdul Rahman al-Sadhan, Naseema al-Sadah, Ali al-Amri, Salman al-Odah and his brother Khaled, Marwan al-Mreissi, Saud al-Fnaisan, Abdul-Rahman al-Shamiri, Muhammad Fahd al-Qahtani, Zana al-Shehri, Abdullah al-Shehri, Khaled al-Rashed, Essam al-Owaid, Muhammad al-Rabiah, Ibrahim al-Nasser, Ibrahim al-Harthy, Sultan al-Ajmi, Ayman al-Drees, Ali al-Saffar, Muqbal al-Saqqar, Khadija al-Harbi, her husband Thamr al-Marzouqi, Naif al-Hindas, Muhammad al-Bajadi, Abdullah Basfar, Abdullatif al-Hussain, Khaled al-Ojaimi, Abdulaziz al-Shbeili, Zuhair Ketbi, Alaa Barnaji, Muhammad Musa al-Sharif, Muhannad al-Muhaimid, Muhammad al-Shunnar, Safar al-Qarni, Safar al-Hawali, Fatima al-Balushi, Issa al-Nukhaifi, Omar al-Muqbel, Majid al-Ghamdi, Reda al-Bouri, Abdullah al-Dhailan, Fahd Aba al-Khail, Aql al-Bahili, Abdulaziz al-Dkheil, Yazid al-Fifi, Abdulaziz al-Zahrani, Saad al-Otaibi, Jamil Farsi, Saeed bin Farwa, Wajdi al-Ghazzawi, Rabi' Hafez, Muhammad al-Banakhi, Walid Aboul Kheir, Essam al-Zamel, and a number of other women, journalists, activists and lawyers, including some more from abroad." 
هل أعجبك هذا المقال؟
لكتابة العنوان، اقترح فريق من ٧ كتاب -على الأقل- ما يزيد عن ٣٠ عنواناً حول هذا الموضوع فقط، اختير منها ٥ نوقشوا بين الكتاب والمحررين، حتى انتقوا واحداً للعمل على تطويره أكثر. بعد ذلك، يسرد أحد الكتاب أفكاره في نص المقال بناء على العنوان، ثم يمحو معظمها ويبقي على المضحك منها وما يحوي رسالةً ما أو يطرح وجهة نظر جديدة. لدى انتهاء الكاتب من كل ذلك، يشطب المحرر ويعدل ويضيف الجمل والفقرات ثم يناقش مقترحاته مع الكاتب، وحين يتفقان، ينتقل النص إلى المدقق اللغوي تفادياً لوجود الهمزات في أماكن عشوائية. في الأثناء، يقص فريق المصممين ويلصق خمس صور ويدمجها في صورة واحدة. كل هذا العمل لإنتاج مقال واحد. إن ضم المزيد من الكتاب والمصممين إلى الفريق التحريري أمر مكلف، ويستغرق المتدرب وقتاً طويلاً لبناء الخبرات والاندماج في العقل الجمعي للفريق.لكن ما الهدف من ذلك كله؟ بالتأكيد أنَّ السخرية من المجانين الذين يتحكمون بحياتنا أمر مريح، لكنَّنا نؤمن أنَّ تعرية الهالات حولهم، وتسليط الضوء على جنونهم، خطوة ضدَّ سلطتهم تدفعنا شيئاً فشيئاً نحو التغيير.نحن نحتاج دعمك للاستمرار بتوسيع الفريق.