Syria Central Bank to ease burden of carrying many small, worthless banknotes by issuing a larger, worthless one
27 Jan 2021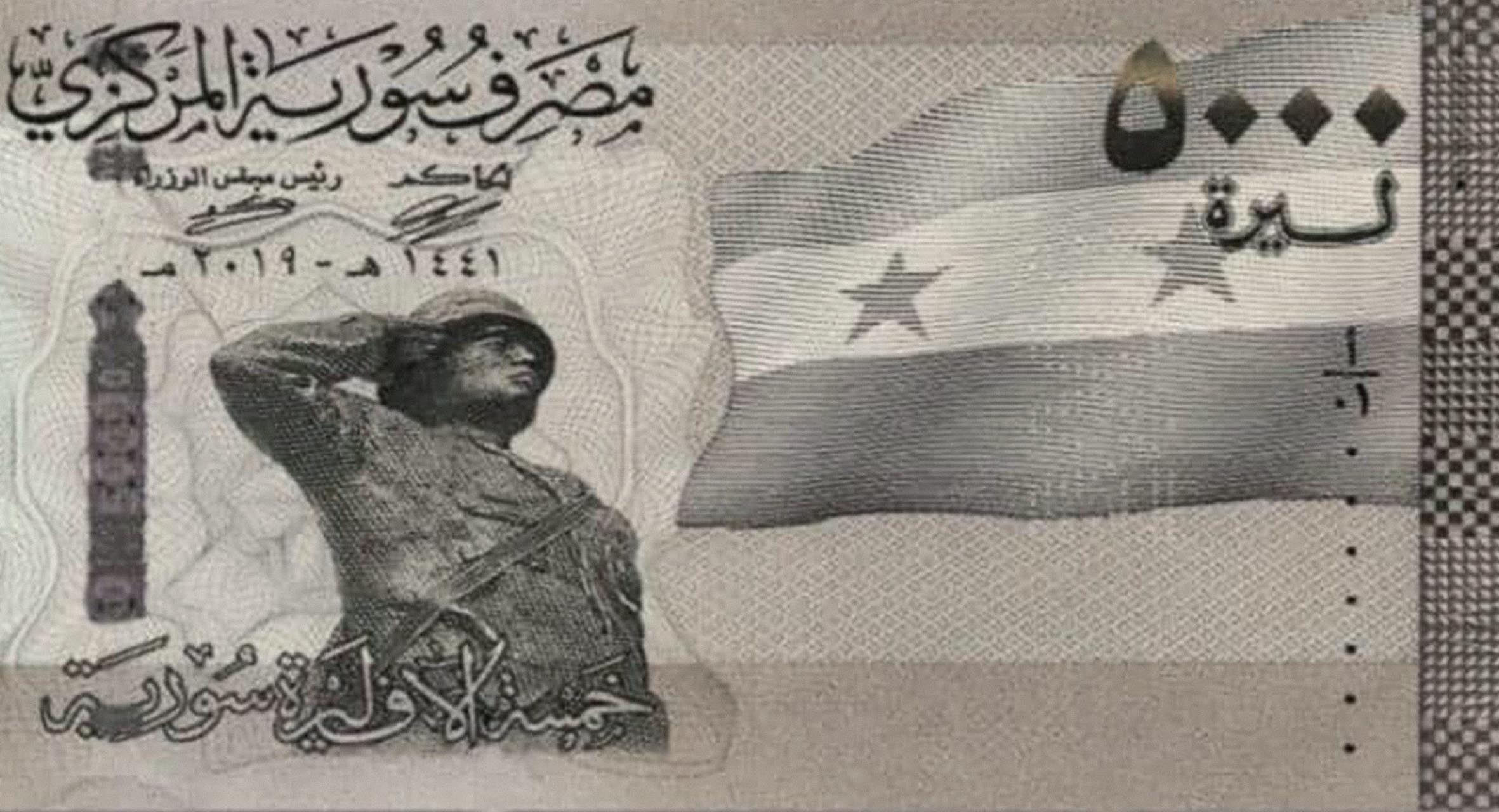 Syria's Central Bank issued last week a batch of colored pieces of paper that it described as banknotes, which were decorated with various motifs and assigned the number 5,000 in an apparent nod to their value, in order to make it easier for Syrian citizens in the country to carry around worthless currency and pieces of paper.
The bank's governor said the purpose of the new denomination was to protect citizens from the psychological trauma of being unable to buy enough food even with very thick wads of low-value notes.
He insisted that the new banknotes would not contribute to the runaway inflation plaguing the country, because the government had essentially abolished the economy already and converted it into an institution run by former warlords.
"We can pump in millions of these banknotes," he said. 
The governor added that while the currency no longer had any material value, it still had virtual and moral worth to ordinary people.
"The colors inspire a feeling of serenity, and the illustration of the soldier saluting the flag will remind them of the sacrifices that they made to ensure President Bashar al-Assad remains in power," he said. 
"This will make the citizen feel as though he can do without all of the riches and basic necessities in the world," he added.
The governor also praised the simplicity of the design of the new notes, which do not need to be complex as it would cost counterfeiters more to make replicas than the worth of the individual banknotes.
هل أعجبك هذا المقال؟
لكتابة العنوان، اقترح فريق من ٧ كتاب -على الأقل- ما يزيد عن ٣٠ عنواناً حول هذا الموضوع فقط، اختير منها ٥ نوقشوا بين الكتاب والمحررين، حتى انتقوا واحداً للعمل على تطويره أكثر. بعد ذلك، يسرد أحد الكتاب أفكاره في نص المقال بناء على العنوان، ثم يمحو معظمها ويبقي على المضحك منها وما يحوي رسالةً ما أو يطرح وجهة نظر جديدة. لدى انتهاء الكاتب من كل ذلك، يشطب المحرر ويعدل ويضيف الجمل والفقرات ثم يناقش مقترحاته مع الكاتب، وحين يتفقان، ينتقل النص إلى المدقق اللغوي تفادياً لوجود الهمزات في أماكن عشوائية. في الأثناء، يقص فريق المصممين ويلصق خمس صور ويدمجها في صورة واحدة. كل هذا العمل لإنتاج مقال واحد. إن ضم المزيد من الكتاب والمصممين إلى الفريق التحريري أمر مكلف، ويستغرق المتدرب وقتاً طويلاً لبناء الخبرات والاندماج في العقل الجمعي للفريق.لكن ما الهدف من ذلك كله؟ بالتأكيد أنَّ السخرية من المجانين الذين يتحكمون بحياتنا أمر مريح، لكنَّنا نؤمن أنَّ تعرية الهالات حولهم، وتسليط الضوء على جنونهم، خطوة ضدَّ سلطتهم تدفعنا شيئاً فشيئاً نحو التغيير.نحن نحتاج دعمك للاستمرار بتوسيع الفريق.