Al Jazeera and Al Arabiya to reunify news content after Gulf reconciliation
06 Jan 2021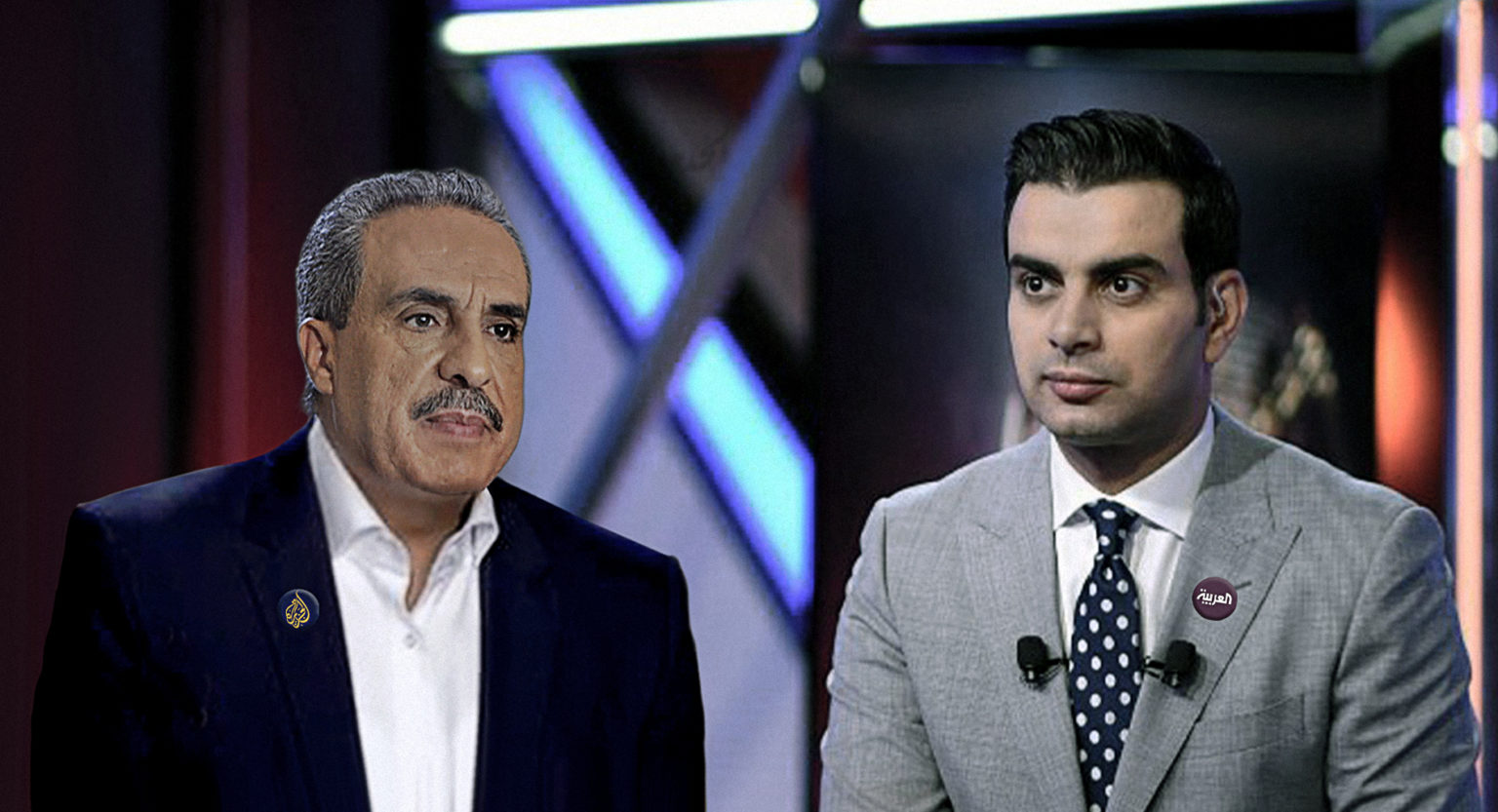 Editors in the two flagship Gulf media outlets, Qatar's Al Jazeera and Saudi Arabia's Al Arabiya, are in talks to coordinate and centrally plan their news coverage once again amid a thawing of ties between the two nations' leaders, sources told Alhudood.
"There is no true love except after destructive enmity," said one media executive in an interview.
Sources said a new joint propaganda committee would lay the groundwork for a gradual resumption of coordinated news coverage, a necessary measure to avoid a jarring 180 degree turn from, for example, denigrating the honor of the mother of Qatar's emir to praising her philanthropy.
"The first stage will remind Gulf citizens of the things they have in common with their neighbors, like history, geography, religion, language, oil, autocracy, friendship with America, normalization with Israel, and meddling in wars in other countries," the executive said.
The second step will likely involve the erasure of negative news reports published in the past, replacing articles and documentaries on the websites of both TV stations that touch on prisoners of conscience in Saudi Arabia, the abuse of migrant workers in Qatar, and the UAE's digital espionage campaigns using Israeli software.
Experts say the reconciliation is likely to lead to a round of lay-offs and amendments to the contracts of opinion writers, presenters and documentary producers whose status will be changed from full-time staff to contractors, in order to call upon them again if tensions resume.
Sources say they expect the reunification of news coverage to go smoothly once leaders agree on how to divide the spoils in common proxy wars and conflicts such as Libya and Syria.
هل أعجبك هذا المقال؟
لكتابة العنوان، اقترح فريق من ٧ كتاب -على الأقل- ما يزيد عن ٣٠ عنواناً حول هذا الموضوع فقط، اختير منها ٥ نوقشوا بين الكتاب والمحررين، حتى انتقوا واحداً للعمل على تطويره أكثر. بعد ذلك، يسرد أحد الكتاب أفكاره في نص المقال بناء على العنوان، ثم يمحو معظمها ويبقي على المضحك منها وما يحوي رسالةً ما أو يطرح وجهة نظر جديدة. لدى انتهاء الكاتب من كل ذلك، يشطب المحرر ويعدل ويضيف الجمل والفقرات ثم يناقش مقترحاته مع الكاتب، وحين يتفقان، ينتقل النص إلى المدقق اللغوي تفادياً لوجود الهمزات في أماكن عشوائية. في الأثناء، يقص فريق المصممين ويلصق خمس صور ويدمجها في صورة واحدة. كل هذا العمل لإنتاج مقال واحد. إن ضم المزيد من الكتاب والمصممين إلى الفريق التحريري أمر مكلف، ويستغرق المتدرب وقتاً طويلاً لبناء الخبرات والاندماج في العقل الجمعي للفريق.لكن ما الهدف من ذلك كله؟ بالتأكيد أنَّ السخرية من المجانين الذين يتحكمون بحياتنا أمر مريح، لكنَّنا نؤمن أنَّ تعرية الهالات حولهم، وتسليط الضوء على جنونهم، خطوة ضدَّ سلطتهم تدفعنا شيئاً فشيئاً نحو التغيير.نحن نحتاج دعمك للاستمرار بتوسيع الفريق.