Israel uproots freak Palestinian village that appeared between two historic settlements
12 Nov 2020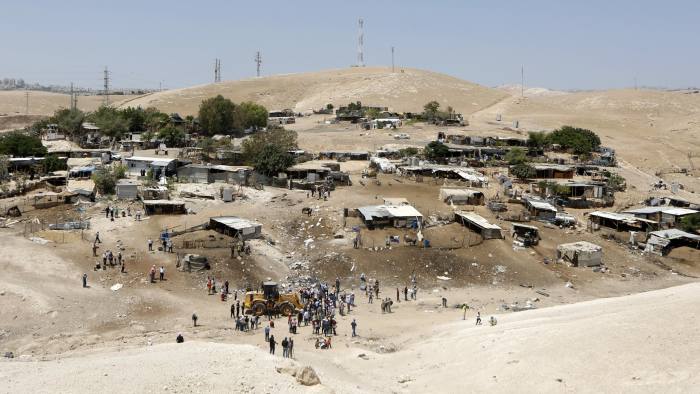 The Israeli military excised on Monday a new Palestinian village that emerged unprompted last week, with a full retinue of inhabitants, homes, roads and local lore, between two historic settler enclaves.
A government spokesman said the settlers woke up one day to find the fully-formed village, dubbed Khan al-Ahmar by locals, in place.
"Naturally it disturbed the tranquil peace that had characterized these historic settlements since their founding," said the spokesman. "This is a clear attempt at demographic change, since the villagers are neither Jews nor do they speak Hebrew, and their colonialist mindset was so entrenched that they refused to quietly and politely leave the premises when we ordered the village evacuated."
The spokesman said the government had many options available in dealing with the evacuated village since it was already cut off from any water or power infrastructure over the years and therefore it didn't need to be destroyed. 
"We might build another historic settlement on top of it, or a public park for the settlers to help them cope with having to live near Palestinians," he said.