Revealed: 25,000 infants forced each day to take up Arab citizenship
27 Oct 2020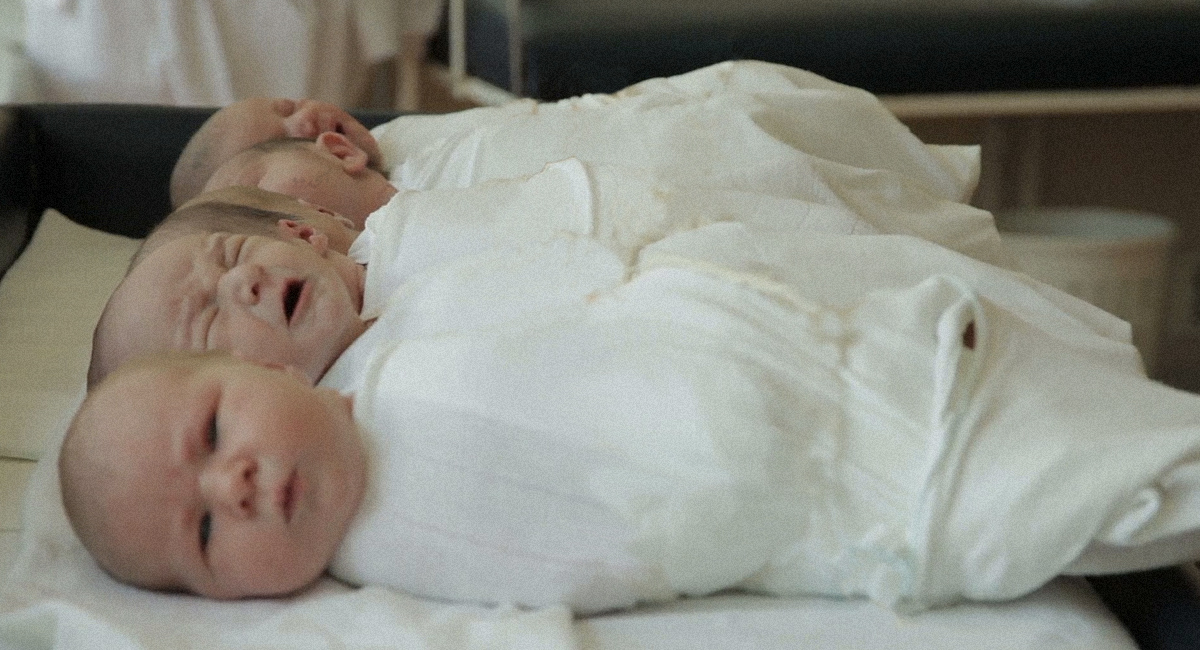 Human rights groups condemned on Wednesday a traditional and widespread practice in which thousands of newborns a day across wide swathes of the Middle East are forced to take up Arab citizenship, describing the act as an "ongoing crime" in a new, landmark report.
"Imagine being forced into this world of which you have no knowledge, only to find yourself, after the umbilical cord is cut, being given a name that guarantees placement on no-fly lists, bound to this region by an Arab passport that bars you from ever leaving," the report said. 
The human rights watchdogs, who interviewed thousands of parents, doctors and newborns, said the practice is likely to cause numerous crippling long-term effects and mental health problems, including nostalgia for past greatness, chronic poverty and an obsession with honor. 
Some victims even develop Stockholm Syndrome, building an affinity for the region and its peoples, and perpetuate the cycle of violence by eventually giving birth to new victims who are also forcibly made into Arabs.
The report condemned the complicity of governments across the region, saying the authorities allowed the crime to go unchecked by letting perpetrators run free and even having the audacity to grant them official documents, including birth certificates, which record the date and time of the crime.
The report described the crisis as being broad and systematic, with only a small exception of what it described as "survivors."
"Some manage to die by rockets or illness before their condition worsens as they grow older." the rights groups concluded. "A rare few manage to cure themselves by emigrating and taking up new citizenships. But they aren't truly healed until they burn their passports for closure."
هل أعجبك هذا المقال؟
لكتابة العنوان، اقترح فريق من ٧ كتاب -على الأقل- ما يزيد عن ٣٠ عنواناً حول هذا الموضوع فقط، اختير منها ٥ نوقشوا بين الكتاب والمحررين، حتى انتقوا واحداً للعمل على تطويره أكثر. بعد ذلك، يسرد أحد الكتاب أفكاره في نص المقال بناء على العنوان، ثم يمحو معظمها ويبقي على المضحك منها وما يحوي رسالةً ما أو يطرح وجهة نظر جديدة. لدى انتهاء الكاتب من كل ذلك، يشطب المحرر ويعدل ويضيف الجمل والفقرات ثم يناقش مقترحاته مع الكاتب، وحين يتفقان، ينتقل النص إلى المدقق اللغوي تفادياً لوجود الهمزات في أماكن عشوائية. في الأثناء، يقص فريق المصممين ويلصق خمس صور ويدمجها في صورة واحدة. كل هذا العمل لإنتاج مقال واحد. إن ضم المزيد من الكتاب والمصممين إلى الفريق التحريري أمر مكلف، ويستغرق المتدرب وقتاً طويلاً لبناء الخبرات والاندماج في العقل الجمعي للفريق.لكن ما الهدف من ذلك كله؟ بالتأكيد أنَّ السخرية من المجانين الذين يتحكمون بحياتنا أمر مريح، لكنَّنا نؤمن أنَّ تعرية الهالات حولهم، وتسليط الضوء على جنونهم، خطوة ضدَّ سلطتهم تدفعنا شيئاً فشيئاً نحو التغيير.نحن نحتاج دعمك للاستمرار بتوسيع الفريق.