World's Longest Experiment in Moral Relativism Turns 75
- - -
10 Nov 2023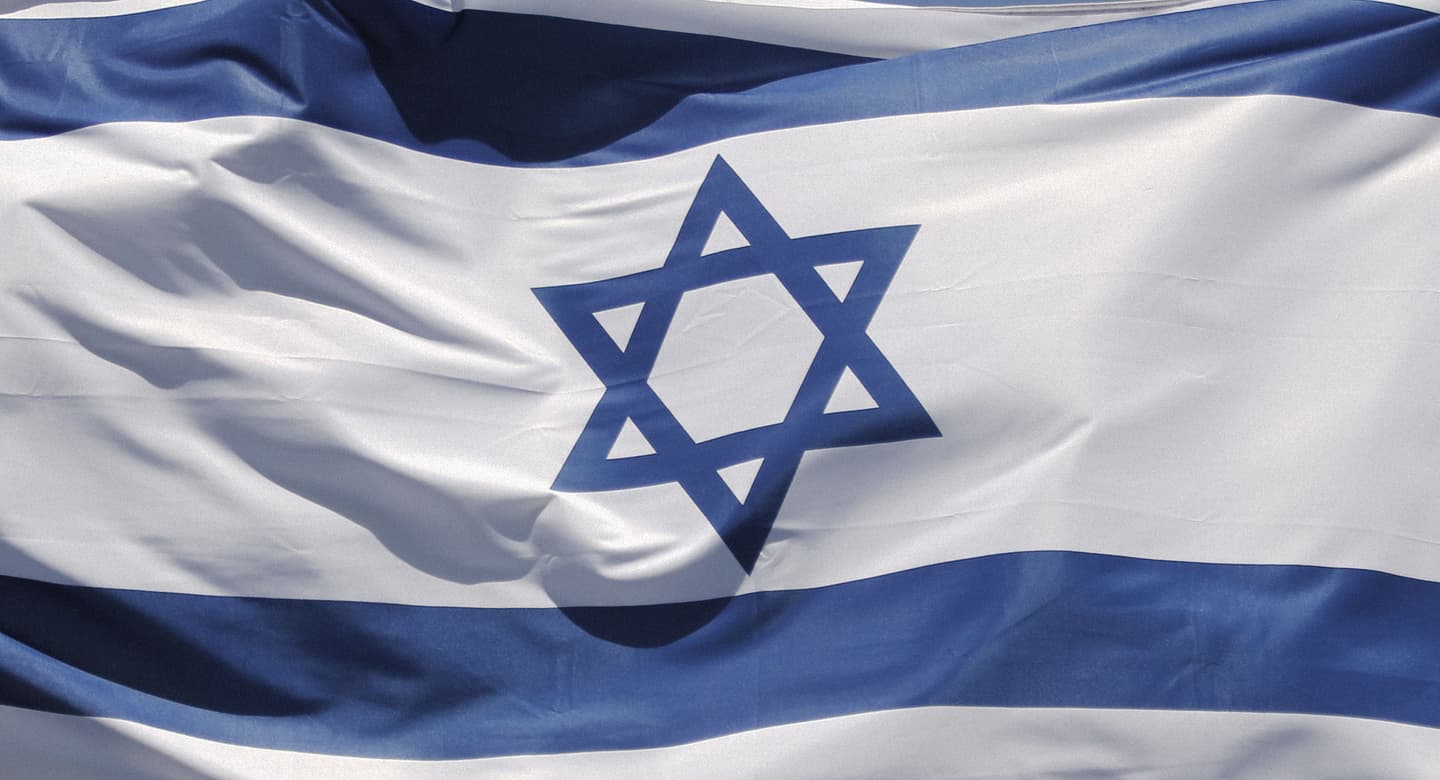 World-famous sociologist Theodor Herzl could have never predicted that his lifelong dream of a global experiment in moral relativism, now named "Israel," would not only come to fruition in 1948, but continue for another 75 years. It has become the longest such experiment in history, showcasing that good, evil, morality, war, terrorism, peace, tolerance, democracy, law, states, nations, ethnicity, and racism are all relative concepts whose definitions change by time and place, morphed by international pressures and economic interests.
Philosophy's Revolution Against Reason
The experiment began with a radical idea: That persecution, including killing and mass murder, against any faith or ethnicity is immoral, provided that said persecution happens in Europe by bloodthirsty war hounds led by a skinny tyrant with a silly moustache.
But those same actions are morally just if they take place outside of Europe, especially if the leader is portly and sticks what little hair he has left up in every direction. Appearance, also, is key to moral leadership; killing is more morally vague. This crucial point allows one to comprehend European moral relativism, which began with colonising the Middle East.
It's also crucial in understanding how the experiment came to comprehend terroristic relativism as follows: The immorality of terroristic activities is inversely proportional to the size of their effect and damage on the ground.
Colour as a Component
The experiment's definition of morality has since evolved to include colour, as inspired by the German-originated philosophy of national socialism. For example, the killing of a white man is always immoral, whether that white man is in Europe, Syria, Palestine, Iraq, Afghanistan, or any other place on the planet.
In contrast, killing a black person or, for that matter, any person of colour (non-white), regardless of geography, is not. This has been dubbed "absolute moral relativism," which suggests that morals are absolutely relative (as in to which ethnic group the dead person is related to).
International Definition
The purest expression of morality a society has is the law. Consequently, moral relativism has evolved into legal relativism. As a concept, this is nothing new, but the moral relativism experiment (famously named "Israel") has succeeded in more broadly generalising and even systemising it, working international law and economic sanctions (based on terroristic and even nuclear morality) into the definition.
Israel has won a number of trophies, including peace prizes, for its contributions to absolute moral relativism, including its ability to normalise relations with those morally inferior to it. The latest of these trophies are Jerusalem, the Golan Heights, and some honorary awards: The embassies which have opened within Jerusalem since.
هل أعجبك هذا المقال؟
لكتابة العنوان، اقترح فريق من ٧ كتاب -على الأقل- ما يزيد عن ٣٠ عنواناً حول هذا الموضوع فقط، اختير منها ٥ نوقشوا بين الكتاب والمحررين، حتى انتقوا واحداً للعمل على تطويره أكثر. بعد ذلك، يسرد أحد الكتاب أفكاره في نص المقال بناء على العنوان، ثم يمحو معظمها ويبقي على المضحك منها وما يحوي رسالةً ما أو يطرح وجهة نظر جديدة. لدى انتهاء الكاتب من كل ذلك، يشطب المحرر ويعدل ويضيف الجمل والفقرات ثم يناقش مقترحاته مع الكاتب، وحين يتفقان، ينتقل النص إلى المدقق اللغوي تفادياً لوجود الهمزات في أماكن عشوائية. في الأثناء، يقص فريق المصممين ويلصق خمس صور ويدمجها في صورة واحدة. كل هذا العمل لإنتاج مقال واحد. إن ضم المزيد من الكتاب والمصممين إلى الفريق التحريري أمر مكلف، ويستغرق المتدرب وقتاً طويلاً لبناء الخبرات والاندماج في العقل الجمعي للفريق.لكن ما الهدف من ذلك كله؟ بالتأكيد أنَّ السخرية من المجانين الذين يتحكمون بحياتنا أمر مريح، لكنَّنا نؤمن أنَّ تعرية الهالات حولهم، وتسليط الضوء على جنونهم، خطوة ضدَّ سلطتهم تدفعنا شيئاً فشيئاً نحو التغيير.نحن نحتاج دعمك للاستمرار بتوسيع الفريق.