Jeep announces new car capable of traversing streets of Cairo
15 Apr 2021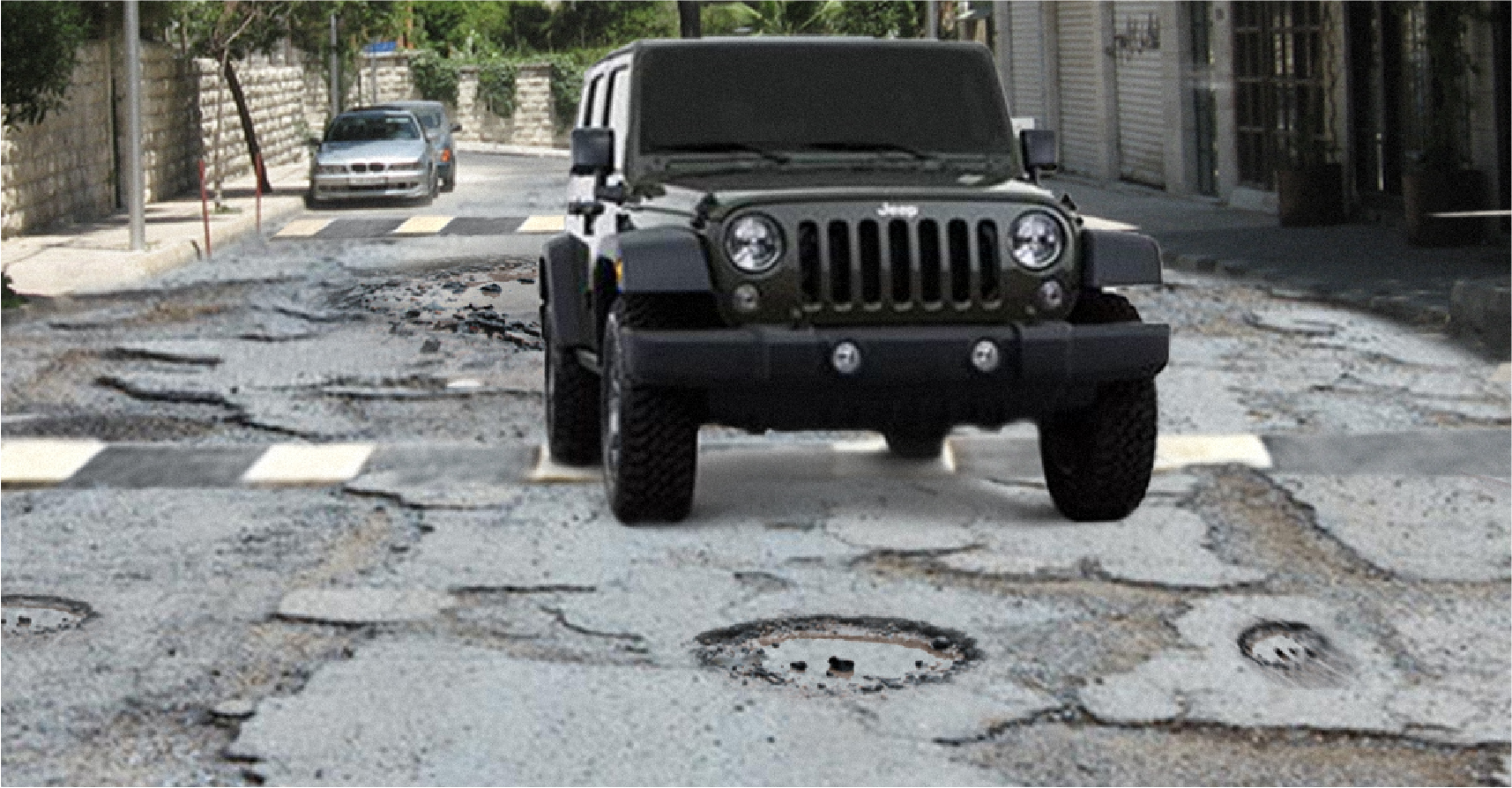 American automobile company Stellantis said Wednesday it was developing a new vehicle that it dubbed the Wrangler CFM 42, which would have the capability of driving unobstructed through the streets of Cairo and other major Arab metropolises, through potholes, speed bumps, trenches, drains, cracks and collapsed asphalt without the need to replace car parts after every trip.
A company spokesman said the vehicle's engine and reinforced steel exterior, as well as a mini-sail affixed to the hood will allow the car to fly above ground and glide smoothly back to the street when negotiating particularly high speed bumps. 
"We are also using miniature versions of the suspension and shock absorbers used on airplanes to deal with any major potholes," the spokesman said. "Drivers can also wade into rainwater pools and sewage no matter how deep they are thanks to the vehicle itself being two and a half meters above ground."
"Customers can also purchase additional water buoys at a reduced expense," he added.
Automobile expert Lami Khalla said however that, despite the technological prowess of the new vehicle, the cabin still appears to vibrate constantly even when driving slowly on the streets of Cairo. 
"It's also unclear if people can realistically use it given ongoing fuel shortages," he said.