Man embraces Islam, Christianity and Buddhism just to be safe
17 Dec 2020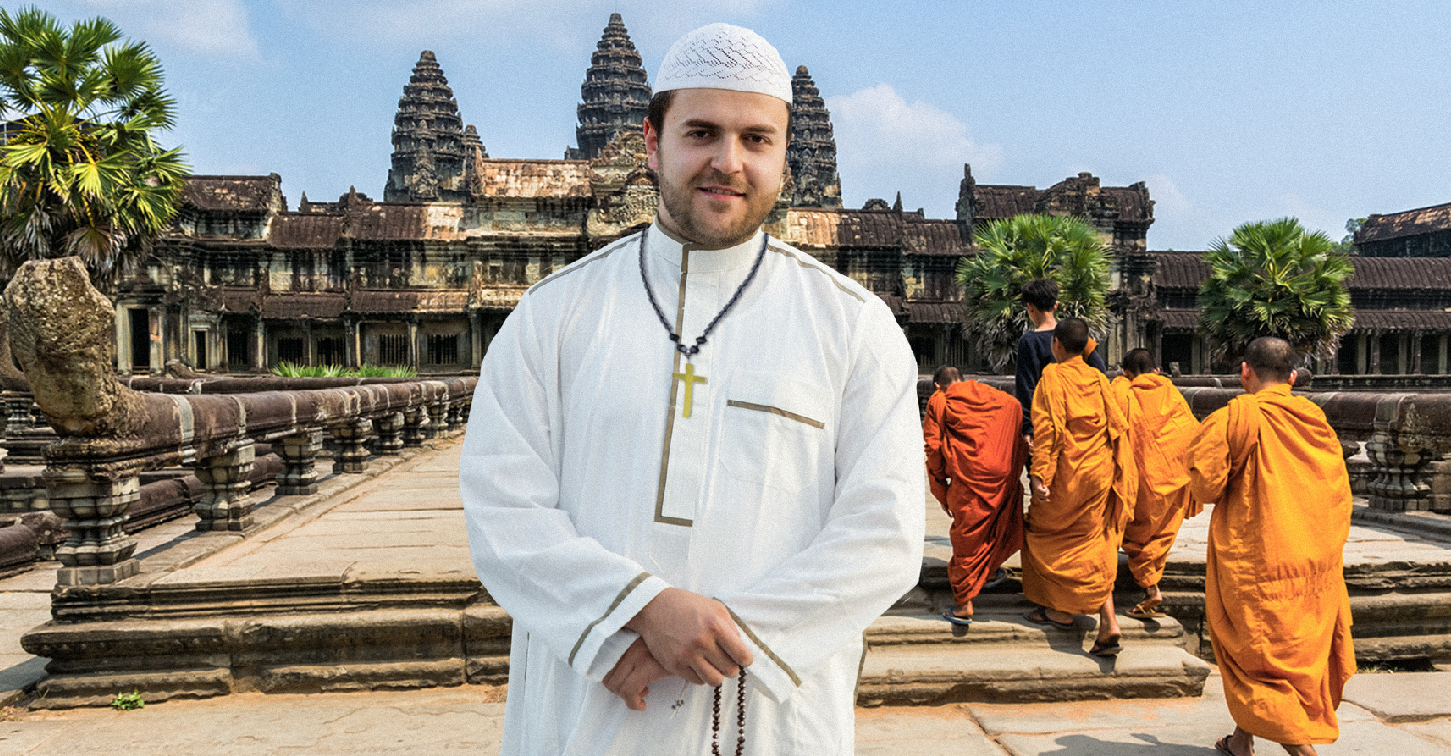 Local dentist Salim Bizmar announced on Thursday his conversion to Islam, Christianity and Buddhism at the same time, in a preventive measure aimed at increasing his chances of a reward after death for embracing the correct faith.
Bizmar argued in an interview that his decision meant that all his eggs would no longer be left in a single basket.
"I now pray in the mosque on Friday, go to church on Sunday, and spend the next two days in silent meditation," he said. "That way, when I die I will either go to Paradise or be reincarnated as royalty, or at least as a real doctor."
Bizmar said the decision is not as easy as it seems, since each religion is divided into sects, sub-sects and philosophical schools.
"Nevertheless, I am confident in my ability to believe in all these fundamental truths at the same time, in accordance with Sunnism, Shiism, Sufism, Alawism, Salafi Jihadism, Protestantism, Mormonism, Catholicism, Orthodoxy, Theravada, and Mahayana," he said.
Bizmar said he planned on expanding his belief system to accommodate other faiths over time, "Allah, Jesus and Buddha willing."